Fancy making a barbeque feast with a difference? Why not try this delicious recipe for Pinchos Morunos with Mojo Picón - Moorish skewers with Spicy Dip - by up and coming chef, Omar Allibhoy.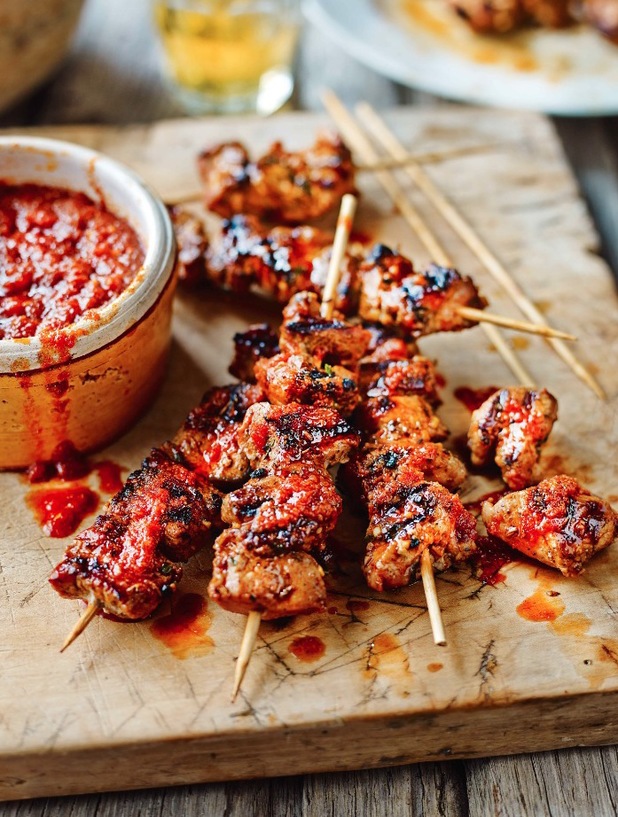 This fabulous recipe is from Omar's book,
Tapas Revolution
out now, £20 from Ebury Press.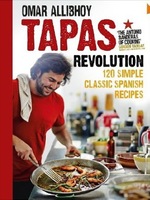 In his native Spain, he's been compared to our Jamie Oliver and Omar's proclaimed mission is to make Spanish food as popular in the UK as Italian already is.
Trained at the legendary
El Bulli
in Barcelona - regulary voted the world's top restaurant - Omar brought his skills to London and now has his own acclaimed restaurant
Tapas Revolution.
We like the fact that many of his recipes are relatively easy, but full of new and amazing flavours.
Guess what we'll be putting on the barbie this weekend?
Ingredients
500g pork fillet (you can also use chicken, beef or lamb,)
1 teaspoon hot or sweet pimentón
1 teaspoon ground cumin
1 teaspoon dried oregano
1 tablespoon fresh thyme leaves
1 garlic clove, finely chopped
Drizzle of olive oil
Salt and freshly ground black pepper
For the mojo picón dip:
1 slice white bread
4–5 tablespoons Spanish
olive oil, plus extra for frying
2 garlic cloves
5 dried cayenne chillies
1 teaspoon cumin seeds
1 teaspoon sweet pimentón
2 teaspoons sherry vinegar
Salt to taste
Method
1
Trim the pork fillet of any excess fat and then cut into 2cm cubes. Place the meat in a large mixing bowl and add the pimentón, cumin, some black pepper, oregano, thyme and garlic. Mix well, drizzle over the olive oil and leave to marinate for at least an hour, but anything up to 2 days is fine.
2
Meanwhile, make the mojo picón. Start by frying the bread in a little olive oil, drain on kitchen paper and tear into pieces. Using a pestle and mortar, mash together the garlic, cayenne chillies, cumin seeds, pimentón, fried bread, vinegar and salt until you have a smooth paste. You could also use a food processor for this bit. Start adding the olive oil in a thin drizzle while you are still mixing.
3
When you are ready to cook the pinchos, thread the meat on to skewers (if you are using wooden skewers it's a good idea to soak them in water for 30 minutes to stop them burning). Pinchos morunos can be cooked over charcoal (the best way, in my opinion), under a hot grill or in a griddle pan over a very high heat. Cook for about 2 minutes on each side – you want them to be cooked through but still juicy on the inside. Season with salt and pepper and serve with the mojo picón.
Prep Time
10 minutes, plus marinating
Cook Time
5 minutes
Nutrition Information
Serves 4
Omar's tip:
If you want to make these with chicken, use the thigh. If you are using beef use the skirt or flank and if you want to make lamb skewers use the leg.
Reveal is now on Google Plus! Join us here for the latest pictures, fashion and celebrity news!
Need more barbecue inspiration? Check out our gallery of delish recipes