With celebrity fans like Megan Fox and Jessica Biel, no wonder The Paleo Diet is being taken up with gusto by celebs this side of the Atlantic. Coronation Street's Kym Marsh is the latest fan and when we pored over her diet plan, we have to admit it looked pretty good!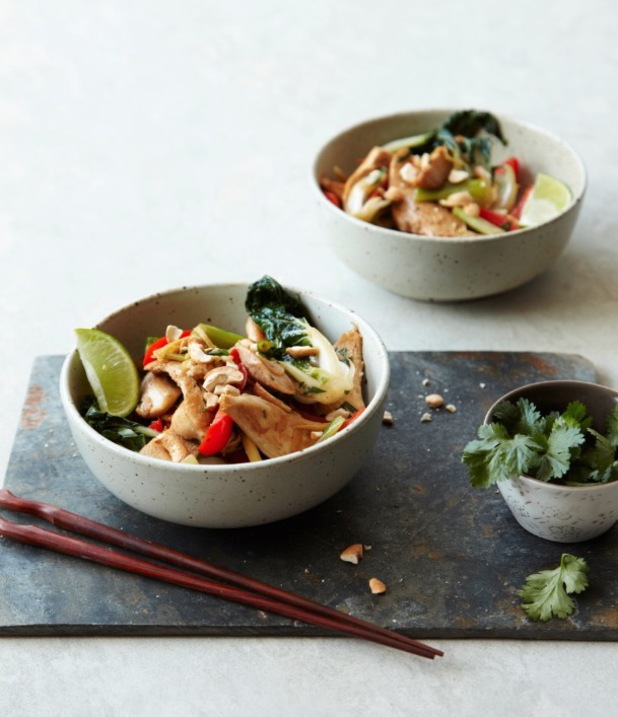 Here's one of our favourite recipes from
The Paleo Diet,
a cookbook by chef Daniel Green, who you may have seen on BBC2's Saturday Kitchen.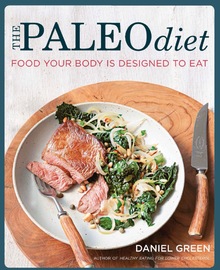 Once an overweight teenager, he's won his weight battle by adopting a Paleo diet without sacrificing his enjoyment of food. The idea is to eat foods that our caveman ancestors ate - fresh fish, meat, fruit and veg - and dump the over processed calorific fast foods.
But the diet is not austere - and this recipe for Chinese Wok-Fried Chicken with Ginger and Honey - proves the point. Substitute it for your usual takeaway and at 390 calories a go, you'll soon see the difference.
Daniel writes: 'Chinese food is always a favourite but it's hard to make on the Paleo diet as you can't have traditional soy, oyster or hoi sin sauce. There are alternatives you can try, but here the ginger and coriander provide so much flavour that you really don't need anything else – except maybe a drizzle of sesame oil, if you like.'
Ingredients
2 1/4 tablespoons olive oil
1 x 2.5cm piece of fresh ginger, peeled and grated
2 garlic cloves, finely sliced
680g skinless chicken breast, cut into strips
Freshly ground black pepper
4–6 baby pak choi, halved
1 tablespoon raw honey, melted
2 red peppers, deseeded and sliced
4 tablespoons chopped coriander, plus extra to garnish
2 tablespoons lime juice (or lemon juice)
60g cashew nuts, chopped, plus extra to garnish
5 spring onions, chopped, plus extra to garnish
Method
1
In a large, non-stick wok, heat 1 tablespoon of the oil over a medium heat and fry the ginger and garlic until lightly golden. Tip out of the pan.
2
In the same wok, heat 1 tablespoon of the olive oil over a medium heat. Season the chicken with black pepper and stir fry for a few minutes on each side until brown.
3
Return the ginger and garlic to the pan, add the remaining olive oil and cook the pak choi for about 4–5 minutes. Add all the remaining ingredients to the pan, tossing everything together and stir frying for 3–4 minutes until the stir fry is a little golden from the honey.
4
Serve in a bowl with a scattering of spring onion, extra cashew nuts and a few coriander leaves to garnish.
Nutrition Information
390 calories | 16.4g fat | 3g saturates | 11.6g sugar | 0.6g salt | 47.1g protein | 5.3g fibre
Serves 4
Chef's tip:
' When stir frying, don't be tempted to reach for the mange touts or sugarsnap peas as these are legumes, so not paleo-friendly foods. Legumes contain phytic acid, which can obstruct the absorption of nutrients and lead to digestive problems.'
The Paleo Diet by Daniel Green is out now from Kyle Books, £14.99.
Check out more diet-friendly recipes in our gallery....