Oooh look who we found in the kitchen - a handsome new chef who looks good just as good with his top off, as he does in his pinnie, whilst rustling up all manner of delicious dishes.
Now that's what we call tasty here at Reveal HQ!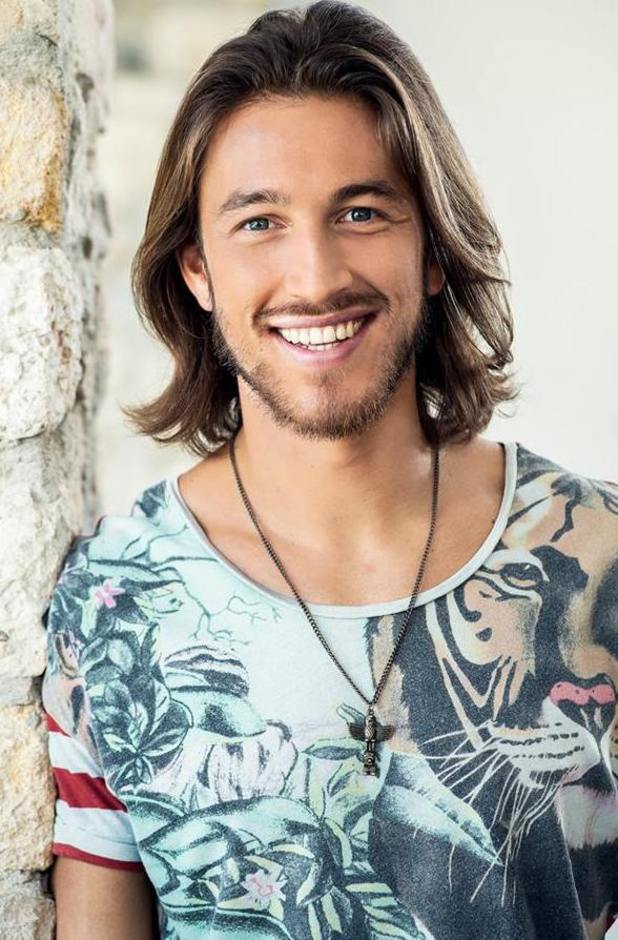 Paul Frangie
is an international model and chef based in Dubai. Paul's online TV series
This Dude Knows Food
has attracted the attention of both brands and broadcasters internationally. He made his debut on ITV's This Morning in January and is set to become a familiar face to ITV daytime viewers.
For more of his recipes,
head here
(and,erm, did we mention he looks good with his top off? There's video proof!).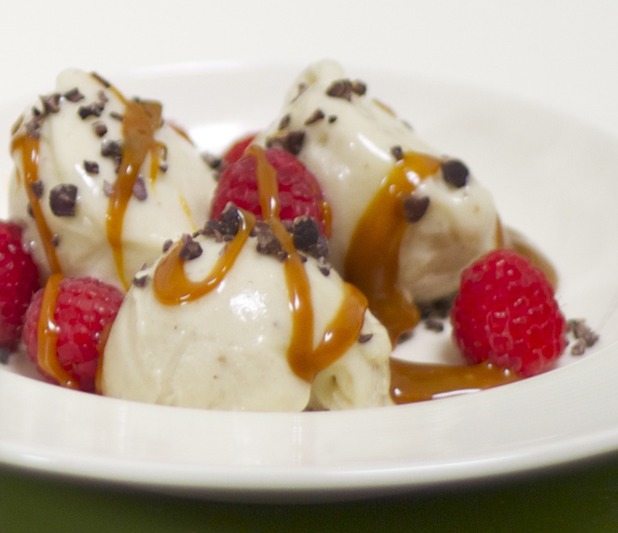 Here's the first of his recipes – it's so easy you can concentrate on him rather than cooking. Banana ice cream – yes please.
Paul, did we mention that we have a kitchen here at Reveal HQ? Come in and turn up the heat!
And remember you heard about him on Reveal.co.uk first!
Ingredients
- 2 Ripe bananas
- 100ml Honey
- 100ml Coconut Cream - Fresh Raspberries
- Cocoa Nibs
- Pinch salt
You'll need:
- Knife & chopping board - Baking tray & paper
- Kitchen processor
- Frying pan & spatula
Method
1
Slice banana and place on baking paper in the freezer, along with serving bowl). Line a baking tray [make sure it fit's in your freezer] with baking paper.
2
Peel and slice the bananas into thin slices and place on baking paper. Put the sliced bananas in the freezer for a couple of hours until frozen.
3
Pour honey into frying pan, bring to boil and reduce till thick and sticky.
4
Add coconut cream, add a pinch of salt, stir and bring to boil again.
5
Reduce till thick sticky caramel, and allow to cool.
6
Remove frozen banana from freezer, place in kitchen processor and blend till a smooth & creamy consistency is reached.
7
Scoop ice cream into bowl; drizzle over caramel sauce.
8
Garnish with cocoa nibs and fresh raspberries, serve & enjoy!!
More sweet treats to make:
Jamaican & Pineapple Coconut Cake
Pretty peach Cupcakes
Salted Caramel Chocolate Pots
Butter Pecan Ice Cream