We love a good smoothie to kick-start the day and it doesn't get better than this detox version.
If you've overdone it at the weekend, feel under par or are simply just wanting a vitamin boost to keep you in tip top shape, this is the smoothie for you.
Kale is key to this recipe, a great veggie that is low in calories and packed with healthy nutrients. Fresh pineapple, yogurt, ginger and apple add flavour and even more goodness.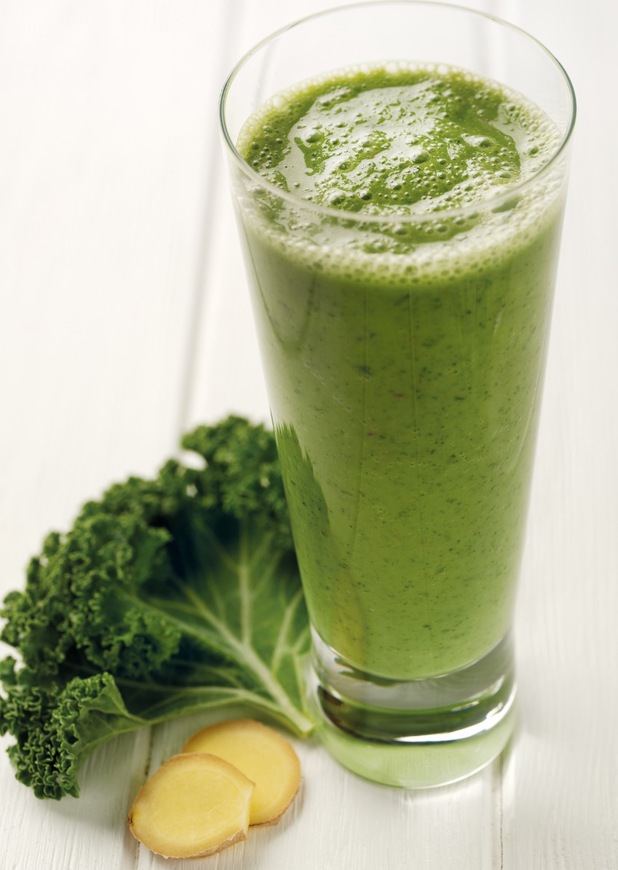 Ingredients
1/4 fresh medium pineapple, cored and diced
1/2 red apple, cored and diced
50g kale
1 teaspoon fresh ginger, grated
200ml probiotic pouring yogurt
Method
1
Place all the ingredients in a blender or food processor and blitz until smooth.
2
Pour into a tall glass.
Prep Time
5 minutes
Nutrition Information
Serves 1
Nutritional Analysis per serving:
304cals 46g sugar
7.3g fat 3.9g sat fat 0.5g salt
Check out these other healthy recipes:
Summer Superfood Salad Recipe
Summer Dessert That's Just 26 Calories
James Martin's Chicken & White Bean Salad
Three Delicious Super Healthy Juices