The best thing about summer is being able to eat and drink outdoors while the sun shines. And there's nothing like a home-made burger straight off the barbie, is there?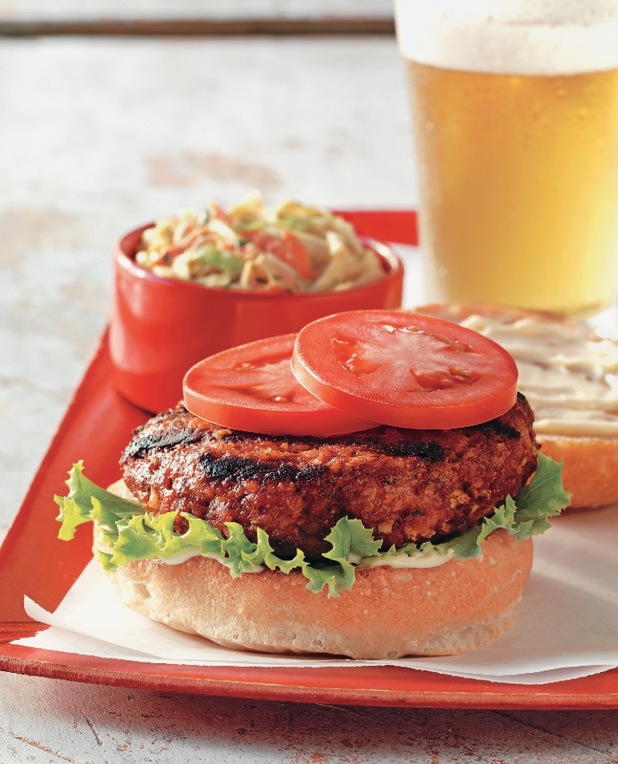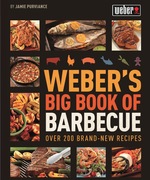 We've consulted the barbecue bible –
Weber's Big Book Of Barbecue
– to find something a bit different to the usual beef burger.
It has over 200 recipes, from coffee-rubbed rib-eye steaks with stout glaze to herbed chicken thighs with honey lemon glaze. There's even a section on grilled vegetables so non-meat eaters can enjoy an outdoor barbie.
Our choice is this delicious-looking pork and chorizo burger with spicy lime and chilli coleslaw. Serve accompanied with a chilled beer for a memorable feast.
It's out now, from Hamlyn, price £16.99.
Ingredients
BURGERS
425g lean minced pork
300g fresh chorizo
300g Panko (Japanese) breadcrumbs
3tbsp finely chopped shallots
2tbsp finely chopped fresh flat-leaf parsley
4 garlic cloves, finely chopped or crushed
1tsp ground cumin
½tsp smoked paprika
½tsp dried thyme
½tsp sea salt
¼tsp freshly ground
black pepper
SPECIAL EQUIPMENT
Instant-read meat thermometer
SLAW
25g fresh coriander, chopped
½ jalapeño chilli, deseeded and finely chopped
2tbsp fresh lime juice
2tbsp soured cream
2tbsp mayonnaise
½tsp sea salt
¼tsp prepared chilli seasoning
375g green cabbage, cored and thinly sliced
1 carrot, peeled and coarsely grated
4 hamburger buns, split
Extra-virgin olive oil
Mayonnaise to serve
8 thin slices tomato
4 lettuce leaves
Method
1
In a large bowl, combine the burger ingredients until thoroughly blended. With wet hands, form four loosely packed burgers, each about 10cm/4in in diameter and 2.5cm/1in thick. Don't compact the meat too much or the burgers will be tough.
2
Use your thumb or the back of a spoon to make a shallow indentation about 2.5cm/ 1in wide in the centre of each burger. This will help the burgers cook evenly and prevent them from puffing on the grill. Refrigerate in a single layer for at least 30 mins or up to 6 hours (cover with cling film if in the fridge for more than an hour).
3
In a large bowl, whisk the coriander, jalapeño, lime juice, soured cream, mayonnaise, salt and chilli seasoning. Add the cabbage and the carrot and toss to mix. If time allows, cover and refrigerate for 1 hour to allow the flavours to develop. Remove the slaw from the fridge about 20 mins before serving (it will taste better when it is not too cold).
4
Prepare the grill for grilling/direct cooking over medium heat (180-230˚C/350-450˚F). Lightly brush the cut side of each bun with oil. Grill the burgers over grilling/direct medium heat for 12–13 mins until an instant-read thermometer inserted into the centre of the burgers registers 63˚C/145˚F, turning once when the burgers release easily without sticking (if flare-ups occur, move temporarily over roasting/indirect heat). Looking at the burgers will not be an accurate measure of whether they are done, since chorizo stays slightly pink when cooked.
5
During the last minute of grilling time, toast the buns, cut side down, over grilling/direct heat. Remove the burgers and the buns from the grill.
6
Spread the cut sides of each bun with mayonnaise. Build each burger with lettuce, meat and two tomato slices. Toss the slaw and serve with the burgers.
Prep Time
30 minutes
Cook Time
Chill time: 30 mins–6 hours Grill time: 12–13 mins
Nutrition Information
Serves 4
Cook's tip:
You will need a meat thermometer for this recipe, to ensure the pork is properly cooked
Check out our gallery for more super summer barbie recipes!