We may have said bye bye to the England team, but we're still all glued to the World Cup and enjoying the beautiful background of Brazil.
While our budget might not stretch to getting us over there, we can enjoy their delicious food - like this little number.
Created by
Masterchef
winner Dhruv Baker, it combines spicy lamb meatballs and spicy rice for an exciting and vibrant dinner.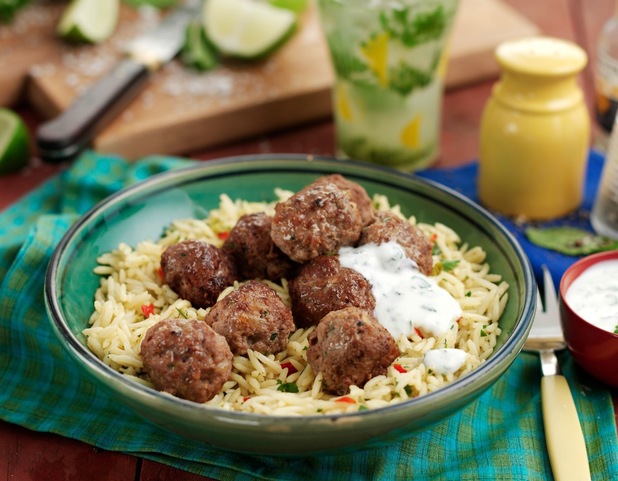 Ingredients
250g lamb mince
1 onion (chopped)
1 garlic clove (crushed)
Handful of chopped mint
½ teaspoon cinnamon
Pinch of chilli powder
Salt and pepper to taste
Oil for frying
I pack Tilda Brazilian Samba Rice
Natural yoghurt, chopped herbs and lime (to serve)
Method
1
Mix the lamb mince, chopped onion, crushed garlic clove, chopped mint, ½ tsp cinnamon and a good pinch of chilli powder together.
2
Season and mix together with your hands.
3
Form into small balls and fry in oil until golden brown.
4
Serve with piping hot rice and a dip of natural yoghurt, chopped herbs and squeeze of lime.
Prep Time
5 minutes
Cook Time
10 minutes
Nutrition Information
Serves 4
More delicious summer recipes to try:
Apple, Cheddar & Tuna Pittas
Pulled Pork Buns With Coleslaw
Roasted Chicken With Yoghurt, Lemon & Salad
Brazilian Samba Rice Salad
And check out our gallery...