Doesn't this chocolate cake look absolutely delicious?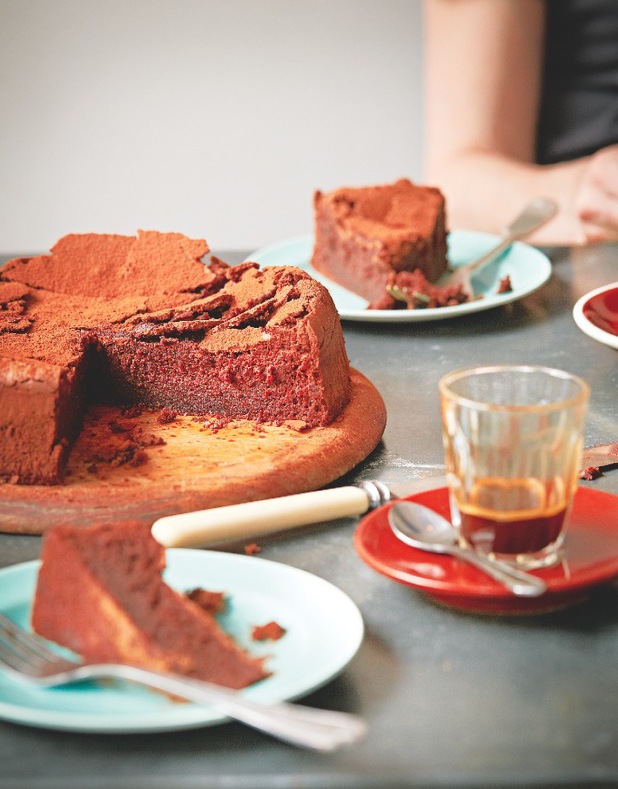 This gluten-free Chocolate Mud Cake is one of our favourite recipes from the new cookbook from acclaimed London cafe
Ginger & White.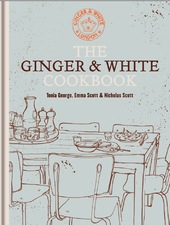 We love the fact it's gluten free, too - and relatively easy to make, despite its sophisticated appearance. The authors of
The Ginger & White Cookbook
write: 'When we first opened our cafe in Hampstead, baking cakes in our minuscule kitchen was impossible, so we found a wonderful local pastry chef, Alison, to bake them for us.
'When she moved on to open her own place, we begged her to share a few of her recipes with us in case there was a riot, and luckily she agreed.
'We are proud to present her wonderful 'mud' cake, which has a soft, mousse-like centre.'
Ingredients
250g unsalted butter, plus extra for greasing
250g dark chocolate (at least 70 per cent cocoa solids)
6 free-range eggs
1/2 tsp cream of tartar
225g golden caster sugar
50g gluten-free self-raising flour
50g ground almonds
Cocoa powder, for dusting
Method
1
Preheat the oven to 180.C/fan 160C/gas mark 4.
2
Grease and line a 23cm springform cake tin, making sure the paper stands a little higher than the sides.
3
Put the butter and chocolate into a heatproof bowl, set over a saucepan of gently simmering water and allow them to melt.
4
Meanwhile, separate the eggs into 2 large bowls. Add the cream of tartar to the whites and whisk using an electric hand whisk until soft peaks form. Set aside.
5
Add the sugar to the egg yolks and whisk until pale, fluffy and doubled in volume. Pour in the melted chocolate mixture and beat until fully blended.
6
Sift in the flour and almonds, then fold in using a large metal spoon. When fully combined, gently fold in half the egg whites. When fully incorporated, add the remaining whites and fold in thoroughly. The mixture will be very loose and runny.
7
Pour the mixture into the prepared tin and bake for 30–35 minutes, until well risen and the top has a wobble just in the centre.
8
Carefully remove from the oven and allow it to cool completely and firm up a little in the tin. Transfer to a plate and dust with cocoa powder before serving.
Nutrition Information
SERVES 8
Check out our amazing gallery of cake recipes below...