You can't beat a smooth white chocolate cheesecake and this recipe is perfect for creating a summer taste sensation!
Creamy and comforting with a delightful crunch, this melt in your mouth pudding is a dessert winner every time. If that's not enough, it's also gluten-free!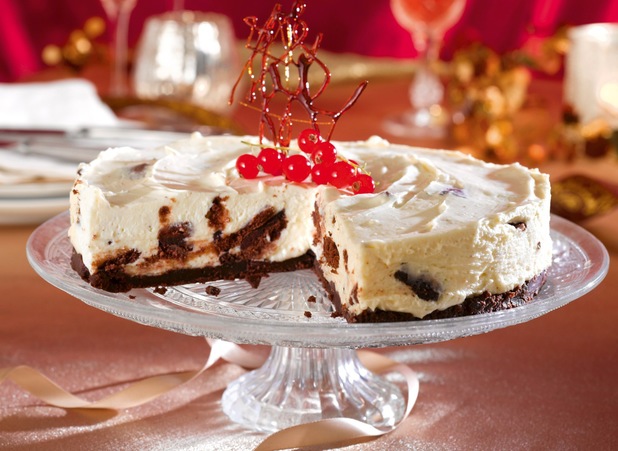 Ingredients
2 packs of DS-gluten free bourbon biscuits (reserve 6 biscuits for the topping, the remaining biscuits are for the base)
100g butter
300g soft cream cheese
250ml double cream
1/2 teaspoon vanilla extract
100g icing sugar
175g white eating chocolate (check the Coeliac UK Food and Drink Directory for varieties)
Cherries or redcurrants for decoration
Method
1
Line a 20cm spring form tin with greaseproof or baking paper.
2
To make the base: Melt the butter in a pan. Whizz 14 bourbon biscuits in a food processor to finely crush or place in a sturdy bag and crush with a rolling pin. Add to the butter and mix together.
3
Tip into the 20cm deep spring form cake tin. Press down and level with the back of a spoon. Chill for 20 minutes.
4
Meanwhile make the topping: Melt the chocolate in a bowl over a pan of hot water (not boiling).
5
Cool slightly.
6
In a large bowl whisk together with an electric whisk on a low setting the cream cheese, cream, vanilla extract and sugar, gradually pour in the melted white chocolate then fold in the 6 broken bourbon biscuits.
7
Pour the mixture on to the biscuit base and refrigerate for about 3 hours or until set.
8
Remove greaseproof paper and place cake on serving plate.
9
Decorate with the cherries or redcurrants.
Prep Time
25 minutes
Cook Time
3 hours cooling time
Nutrition Information
Serves 10
Tip: Spun sugar adds a sensational decoration to any dessert
Recipe courtesy of Coeliac Awareness Week, head here for more info.
Jessica Lindley
More gluten-free recipes:
Gluten-Free Sausages
Gluten-Free Carrot & Root Veg Cake
Gluten-Free Lemon Drizzle Cake
Gluten-Free Treacle Tart
Reveal is now on Google Plus! Join us here for the latest pictures, fashion and celebrity news!