The World Cup starts this week and if you're planning on a get-together to enjoy the game, why not serve up these pulled pork buns?
This recipe involves slow cooking the pork, meaning you can do this in advance and still enjoy the football with your pals. Pair the meat with coleslaw and chipotle sauce, before serving in buns to hungry guests!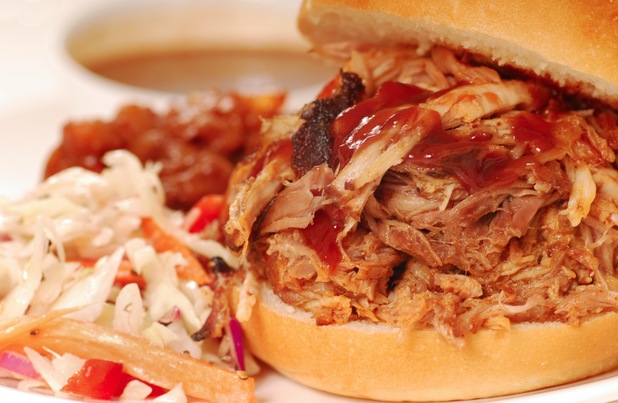 Ingredients
800g pork meat (pork shoulder)
1 Litre of chicken broth
8 buns
For the sauce:
250ml of orange juice
5 tablespoons of white vinegar
2 garlic cloves chopped
1/2 onion chopped
1 tablespoon of ground cumin
1/2 teaspoon of pepper
1 teaspoon of salt
4 tablespoons of Chipotle Salsa from El Yucateco Salsa de Chipotle Salsa, available at mexgrocer.co.uk
For the coleslaw:
2 cups of white cabbage
2 cups of red cabbage
2 peeled, grated carrots
150g of mayonnaise
1 tablespoon of sugar
2 tablespoons of white vinegar
Method
1
Blend together the orange juice, 3 tablespoons of vinegar, the garlic, onion, cumin, salt pepper and salsa to create a sauce.
2
Place the pork and chicken broth in a saucepan on a high temperature on the hob.
3
Combine the white and red cabbage, carrots, mayonnaise, 2 tablespoons of vinegar and sugar in a bowl and serve well.
4
When the pork is nearly cooked, pull it carefully into thin strips. Then heat the buns so they are lightly toasted.
5
To serve, place some meat in the buns and serve with the chipotle sauce and coleslaw.
Prep Time
20 minutes
Cook Time
2 hours
Nutrition Information
Serves 4
More World Cup party recipe ideas
Vegetarian Sticky Sausage Skewers
Make Your Own Nachos & Salsa
Mini Mango Trifles
Mini Rainbow Jellies
Check out more super summer recipes below