Love curry but hate the calories? Check out this easy-to-make Thai green curry from the new Itsu cookbook.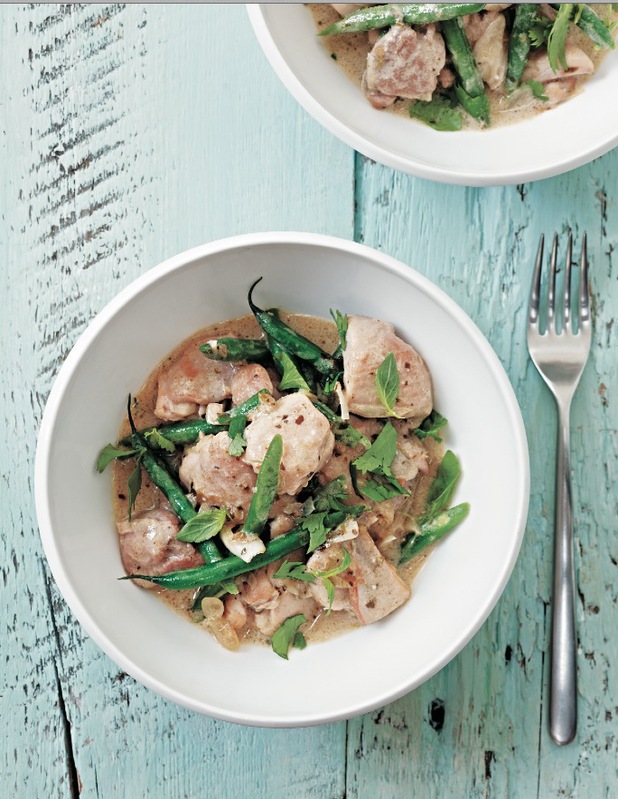 Nutritious, healthy Asian-inspired dishes are the secret behind the success of the fast food chain Itsu and now it's brought out its own recipe book.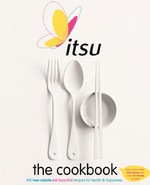 We love the book's promise that each of the 100 recipes in the book are under 300 calories and take less than 30 minutes to prepare.
Who said fast food was bad? These are super-healthy feasts packed with nutrients and just the thing if you're wanting to cut down on calories to shape up for your summer holidays.
This quick and easy curry is an easy, skinny and healthy supper, with just 257 calories and 8.2g saturated fat per portion.
Serve it up with white or brown rice if you want a more substantial meal (and extra calories, of course!)
Ingredients
1tbsp light oil, such as groundnut, for frying
400g boneless, skinless chicken thighs, cut into bite-sized pieces
2tbsp Thai green curry paste
2 shallots, finely sliced
1tsp soy sauce
1tsp fish sauce
200ml coconut milk
200g green beans, topped
2tbsp mixed chopped coriander and basil, to serve
Method
1
Pour the oil in a pan over a high heat. When hot, briefly fry the chicken pieces until they start to brown.
2
Add the curry paste and stir to coat the chicken. Fry for another minute or so, then add the shallots, soy sauce and fish sauce.
3
Pour in the coconut milk and stir well. Bring to the boil, then simmer for 10 mins.
4
Add the green beans, and a splash of water if the sauce is looking a bit reduced. Cover and cook for another 5 mins, until the beans soften.
5
Spoon into a serving dish and sprinkle over the herbs to serve.
Prep Time
10 mins
Cook Time
20 mins
Nutrition Information
Serves 4.
257 cals and 8.2g saturated fat per portion.
Cook's tip:
Use asparagus, broccoli or mangetout instead of green beans.
Love spicy food? Take a look at these recipes below.