With summer just around the corner, we're dreaming of BBQs and burgers, so what better way to get in the mood than with this delicious marinade?
Perfect for adding flavour to your meat and fish, this gorgeous blend uses Guinness, garlic and honey to create a wonderful sticky marinade. It takes just ten minutes to make and you'll be left with a scrumptious BBQ feast.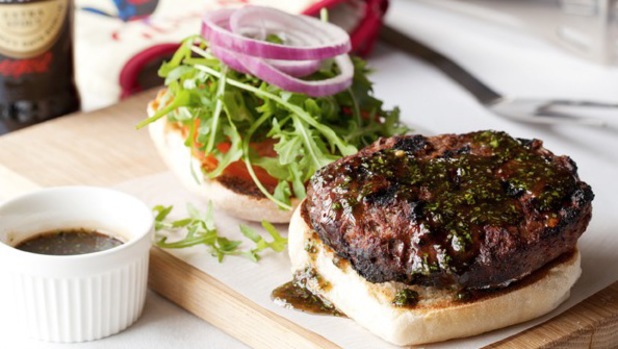 Ingredients
230ml Olive oil
200ml of Guinness reduced over heat to 50ml
30g Crushed fresh ginger
4 Cloves of crushed garlic
2 Tablespoons of chopped thyme, rosemary, parsley and sage
2 Tablespoons of honey
Salt and pepper to season
Method
1
Mix all the ingredients in a bowl and use on all meats and fish before barbecuing.
2
Leave overnight in the fridge to allow the flavours to mature.
Prep Time
10 minutes
Nutrition Information
Serves 6-8 people
Try these other delish BBQ recipes:
Sticky Hickory BBQ Sausages
Two Amazing Burger Recipes
Step-By-Step Herby Barbecue Chicken
Make Your Own Thai Chicken Skewers
Amazing cakes - check out our gallery below..