Mary Berry is the queen of the Great British Bake Off and can spot a winning cake a mile off. So we're delighted to share this - her favourite carrot cake recipe - with you.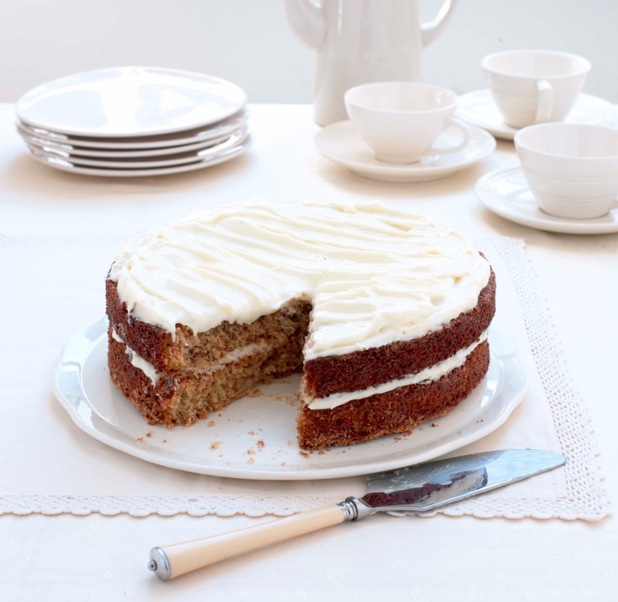 Her recipe for
Very Best Chocolate Fudge Cake
is one of your favourites on here, so here's a yummy carrot cake recipe which is also set to become a classic.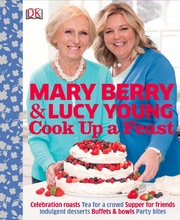 It's from Mary's book,
Cook Up A Feast
which she's co-written with her assistant Lucy Young.
Interestingly, the recipe's not Mary's own – she was passing through the Devon village of Ashburton, stopped at a tea shop and had a 'wonderful' piece of carrot cake.
The owner kindly gave Mary the recipe (thank you, whoever you are - it's delicious!) and here it is for you to enjoy.
Cook Up A Feast by Mary Berry and Lucy Young is published by DK, £14.99
.
Ingredients
YOU WILL NEED: 2 x 9in circular sandwich tins, greased and lined with a disc of baking parchment
FOR THE CAKE:
200g self-raising flour
300g granulated sugar
1tsp baking powder
1½ tsp ground cinnamon
175ml sunflower oil
2 eggs, lightly beaten
1tsp vanilla extract
100g raw carrots, grated
100g chopped walnuts
60g desiccated coconut
220g can pineapple slices, drained, chopped, and dried thoroughly
FOR THE ICING:
200g full-fat cream cheese
100g butter, softened
200g icing sugar
1tsp vanilla extract
Method
1
Preheat the oven to 180ºC/350 ºF/Gas 4. Put the flour into a large mixing bowl, add the sugar, baking powder, and cinnamon and stir together.
2
Add the oil, eggs, and vanilla extract and beat well with a wooden spoon or spatula. Fold in the carrots, walnuts, coconut and pineapple and beat until smooth.
3
Spoon evenly into the sandwich tins and bake for 45–50 minutes or until well risen and golden brown. To check that the cakes are cooked in the middle, insert a skewer into the centre – if it comes out clean, they are done. Transfer to a wire rack and leave to cool.
4
To make the icing, put the cream cheese and butter into a bowl, sift in the icing sugar, add the vanilla extract and whisk with an electric whisk until smooth.
5
Remove the cakes from the tins and peel off the baking parchment. Turn one cake upside down on to a serving plate and spread with half the icing. Sit the other cake on top and spread the remaining icing over the top.
Nutrition Information
Makes a 9in cake (serves 8)
Mary's Tip:
The cake can be made up to a day ahead, but it is best made on the day. Freeze without icing for up to two months.
Check out our gallery of fabulous home made cakes - and accompanying recipes - below.