Easter Sunday is a time for family gatherings so pull out all the stops with this delicious way of cooking roast lamb - with rosemary and pears in scrummy pear cider.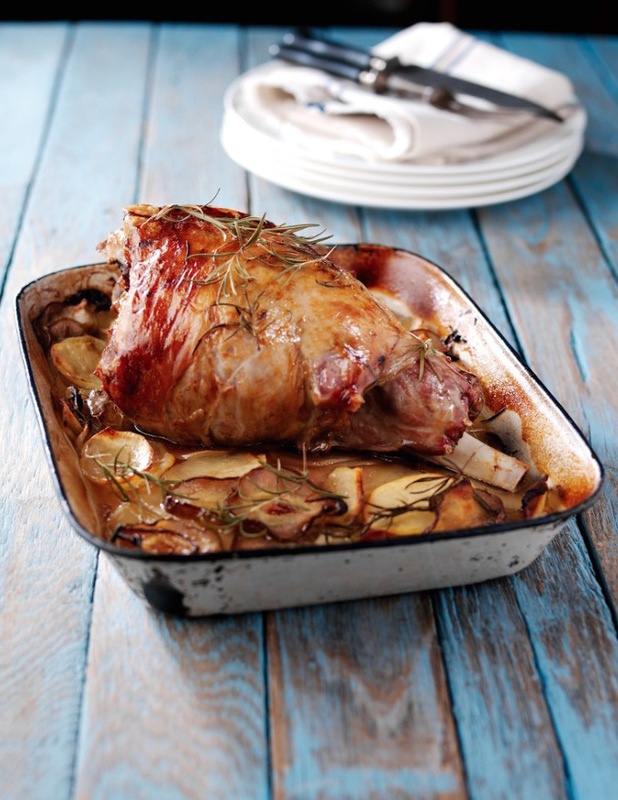 There's nothing better than sitting down to a hearty roast dinner after a morning of on-the-go Easter egg hunts. And for the grown-ups, there's nothing like a delicious cut of lamb, complete with all the trimmings, for a memorable slap-up feast.
We've used Welsh Lamb in this recipe as it's known for its sweetness and tenderness and is a perfect partner for the potatoes, onions, pears and cider.
Ingredients
1 approx 1.5kg leg Welsh lamb
4 medium old potatoes, peeled and sliced
1 large onion, sliced
1 large sprig fresh rosemary, chopped
Salt and black pepper
2 pears, sliced
300ml pear cider
150ml lamb stock
Method
1
Preheat oven to Gas 4, 180ºC, 350ºF.
2
Place in a bowl the potato slices, onion, rosemary and seasoning, toss together. Place in the bottom of a large roasting pan or dish (& large enough to take the whole leg).
3
Add the slices of pear and slot between the potatoes.
4
Weigh the joint and calculate the cooking time. For medium – 25 minutes per 450g plus 25 minutes. For Well done – 30 minutes per 450g plus 30 minutes.
5
Place the joint on top of the potatoes, pour over the cider and pour stock into dish. Cover with foil and cook for half the cooking time covered and then remove the foil for the remaining time.
6
Serve with steamed seasonal vegetables.
Cook Time
110 minutes
Nutrition Information
Serves 6
Like this? Check out these:
Stove Top Potatoes with Cheese
Ultimate BBQ Roast Potatoes
Cider-roasted Pork Belly with Bramley Apples
Rosemary Shrager's Honey Roast Ham
Mary Berry's Easy Roast Turkey
For more lamb recipes, check out
EatWelshLamb.com