Don't these Mini Muffin Pizzas look delicious? Trust us, they'll go down a storm at get-togethers as they really do taste as good as they look.
It's one of our favourite recipes from a new cookbook by author and chef
Annabel Karmel.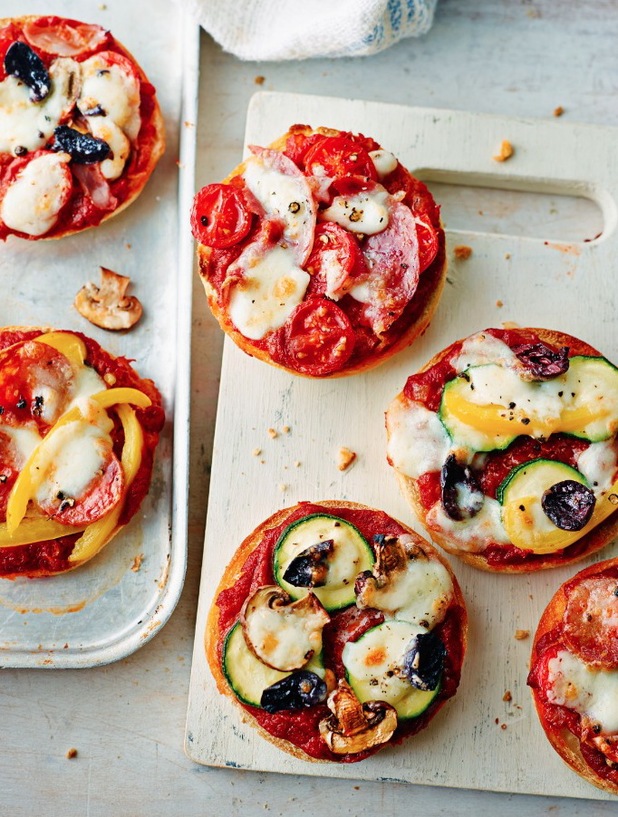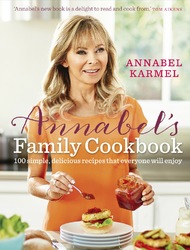 Annabel's Family Cookbook
is her first aimed at the adult market.
It's already one of our favourite recipe books of the year, with healthy and nutritious versions of family favourites, including lasagne, chicken burgers and roast lamb.
'These mini pizzas are delicious,' Annabel says. 'I have used a courgette and cherry tomato topping but you can choose any topping you like, perhaps adding some diced ham on top of the
tomato sauce before covering with grated cheese.
'Otherwise, just make a simple cheese and tomato pizza without any extra toppings.
'You can double the quantity of tomato sauce and keep it in the fridge ready for when you want to make pizzas.'
Ingredients
1tbsp olive oil
½ small onion, finely chopped
1 small garlic clove, crushed
100ml passata
½tbsp tomato purée
Pinch of caster sugar
1tbsp chopped fresh basil leaves
2 English muffins, halved
75g grated Cheddar or Mozzarella cheese
Salt and black pepper
TOPPINGS
Courgettes
Cherry tomatoes
Sliced salami
Pepperoni
Diced ham and pineapple
Sweetcorn
Sweet pepper
Mushrooms
Sliced pitted olives
Basil
Method
1
Preheat the grill to high. Heat the olive oil in a small saucepan and sauté the onion and garlic for 3-4 mins.
2
Add the passata, together with the tomato purée and seasoning and cook for about 2 mins or until the mixture is thick enough to spread.
3
Remove from the heat and stir in the chopped basil.
4
Toast the split muffins and divide the tomato sauce between them. Cover your favourite topping (see suggestions on the left) with the grated cheese.
5
Place under the hot grill until golden and bubbling – about 2 mins.
Prep Time
10 minutes
Cook Time
10 minutes
Nutrition Information
Serves 4
Annabel's Tip:
'You can also make these using chilled pizza dough bought in the supermarket, which you simply roll out and cut into circles (following the instructions on the packet)
Like this? Try these recipes:
Spicy Chicken Enchilada Wraps
Feed 4 for £5 with this Potato Tortilla
Mini Chicken Pizza Naans
Mary Berry's Chicken Traybake