Lamb is officially in season and what better way to enjoy it than with this gorgeous spring recipe?
TV chef and
Saturday Kitchen
star
James Martin
created this fab recipe, which uses tender lamb cutlets and a really lovely butterbean mash. Taking just five minutes to prepare - this is a great speedy supper.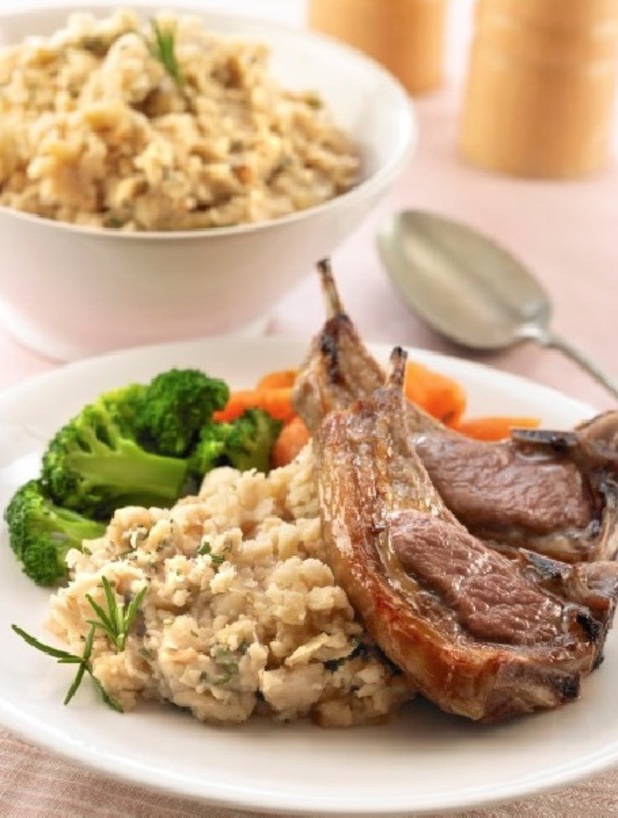 Ingredients
8 lamb rack cutlets
1 tablespoon olive oil
1 onion, chopped
3 cloves of garlic, finely chopped
2 x 400g cans of butterbeans, drained
1 tablespoon rosemary, finely chopped
Zest and juice of 1/2 a lemon
Method
1
Griddle or grill the lamb cutlets.
2
Heat the oil in a deep-sided frying pan or wok. Add the onion and fry until soft, add the garlic and continue frying for 1 minute.
3
Add the drained butterbeans with 2 tablespoons of water and gently heat through. Add a further splash of olive oil if dry.
4
Stir in the rosemary and serve with lamb cutlets.
Prep Time
5 minutes
Cook Time
20 minutes
Nutrition Information
Serves 4
This recipe was courtesy of Canned Food Week UK, which takes place 14th - 20th April.
More great lamb recipes:
Spicy Lamb & Mint Sauce Flatbreads
Irish Lamb Stew Hot Pot
Traditional Turkish Gozleme With Lamb & Spinach Filling
Braised Shank Of Lamb With Real Ale & Red Onions