We know Sherrie Hewson from Benidorm and Loose Women, but she's also a grandmother on a mission to share her family-friendly recipes in her fab new cookbook Nana's Kitchen.
If you're looking for a great alternative to meat this Good Friday, why not try these super-tasty Lemon Fish Fingers with Homemade Chips?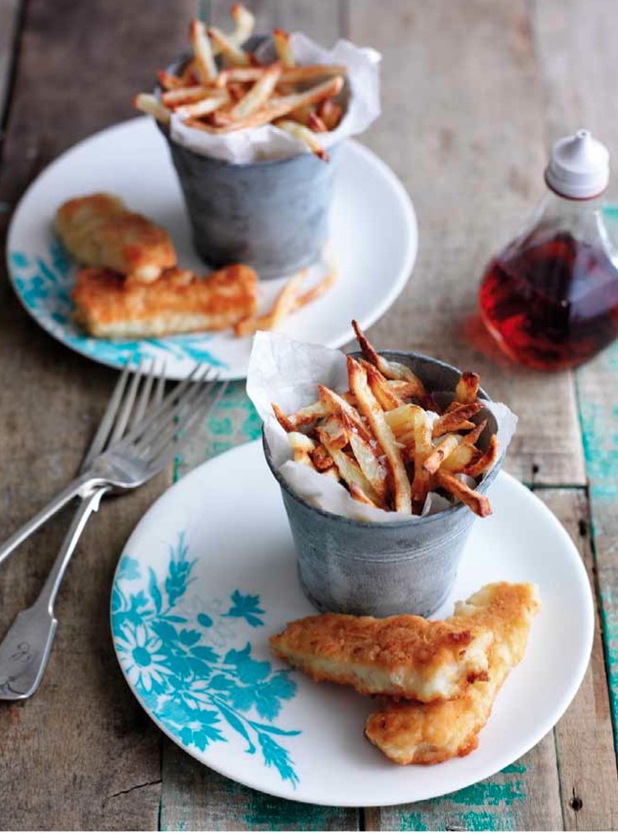 In TV's
Benidorm
, Sherrie Hewson plays hotel owner Joyce Temple-Savage, but in real life, the former
Emmerdale
and
Coronation Street
star also enjoyed a stint running her own restaurant.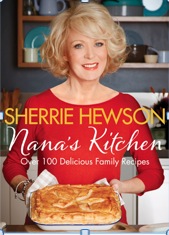 The actress developed a love for food as a child when she watched her grandma bake. Now she's sharing her passion for cooking with her own grandkids – Olly, seven, and Molly, three – and she's collected all her favourite family recipes in her new cookbook,
Nana's Kitchen.
'Cooking's not rocket science,' she writes. 'You can cook ambitious cheffy things if you want to – I did that on
MasterChef
and was really rather good at it, too.
'In my book I wanted to give you recipes that the whole family can enjoy, the kind of comforting family meals I grew up with, cooked with love by my nana and my mother, which you can now share with your family – especially the grandchildren.'
Of this recipe she says: 'Better than shop bought any day! Get the kids to peel the potatoes and cut them into chips,' Sherrie writes. 'They can egg and flour the fish, too.'
Ingredients
FOR THE FISH FINGERS
2 skinless haddock fillets
2tbsp plain flour
Sea salt and a generous grinding of black pepper
Grated zest of 1 lemon
1 egg, beaten
Sunflower oil, for shallow-frying
Lemon wedges, to serve
FOR THE CHIPS
2 baking potatoes, peeled
2tbsp sunflower oil, plus extra for greasing
Method
1
Preheat the oven to 200ºC/180ºC fan/390ºF/gas 6. Grease a baking tray.
2
Make the chips first. Cut the peeled potatoes into thin chips. Toss them in the oil in a mixing bowl, then spread them out on the prepared baking tray.
3
Bake for 20–30 mins until cooked through. Turn the chips over halfway through the cooking time so that they brown evenly on each side.
4
While the chips are cooking, wash the fish fillets and pat them dry with kitchen paper. Cut each fillet into 7-8cm long fingers.
5
Put the flour on a plate and season it with salt, pepper and lemon zest. Mix well. Coat the fish pieces with the seasoned flour, then dip them into the
beaten egg. Now roll them in the flour again.
6
Heat the oil in a frying pan and shallow-fry the fish fingers over a medium heat for about 3 mins on each side until crisp and golden.
7
Serve the fish fingers with a spritz of lemon and sea salt, with your homemade chips.
Nutrition Information
Serves 2
More ways with fish: check out these super recipes...
Tuna and Sweetcorn Fishcakes
Salmon and Spicy Potato Bake
Plaice Fillets with Leek & Cheddar Topping
Posh Prawn Cocktail