Next time you need a quick snack, why not try out these really easy pitta pizzas? They are so simple to make and a great quick bite to eat when you're feeling peckish.
While this particular recipe uses cheese, tomatoes and herbs, you can add on whatever toppings you fancy. Let your kids make their own for a fun-filled activity…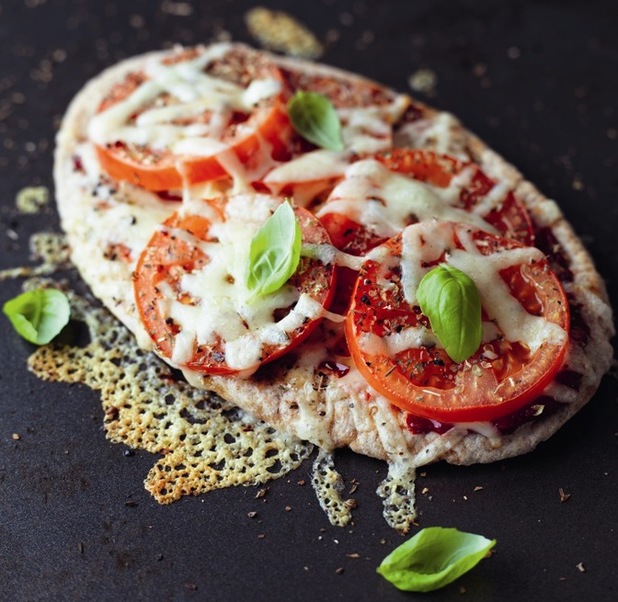 Ingredients
4 wholemeal pittas
4 teaspoons tomato puree
80g mature Cheddar cheese, grated
4 tomatoes, sliced
2 teaspoons dried mixed Italian herbs
Freshly ground black pepper
Basil or rocket leaves, to serve
Method
1
Preheat the grill. Arrange the pittas on a baking sheet and spread the surface of each one with 1 teaspoon of tomato puree, then share some of the cheese between them.
2
Arrange the tomatoes on top and sprinkle with the herbs and remaining cheese – season with black pepper.
3
Grill for 4-5 minutes until the cheese melts and bubbles. Scatter with a few basil or rocket leaves before serving.
Prep Time
5 minutes
Cook Time
5 minutes
Nutrition Information
Serves 4
Recipe courtesy of British Cheese Board.
Try making one of these other yummy snacks:
Low Fat Blueberry & Banana Muffins
Mini Chicken & Pickled Onion Pies
Savoury Cupcakes
Apple & Chicken Quesadillas