Mmm, who can resist a chocolate brownie?! But no matter how great they taste, they aren't the best snack to indulge in when you're trying to shift the pounds.
But if you are still desperate for a brownie fix, have a go at this low fat version. They taste just as good as the full fat type, but are a much smaller 240 calories per serving.
Now you can have your cake and eat it!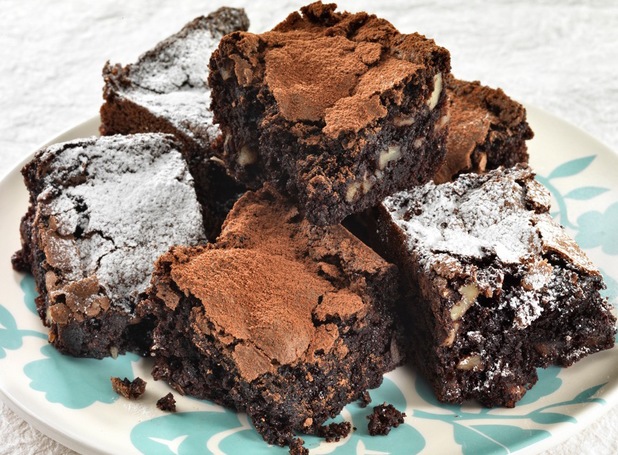 Ingredients
115g (4oz) plain chocolate
4 Flora Buttery
3 medium eggs
225g (8oz) caster sugar
1 teaspoon vanilla extract
40g (11/2oz) plain flour
25g (1oz ) cocoa powder
1 teaspoon baking powder
55g (2oz) set natural yogurt
85g (3oz) flaked almonds
Method
1
Break the chocolate into a bowl and melt over a pan of hot water (or in a microwave on medium power). Add the Flora Buttery.
2
In a large bowl, whisk the eggs with the sugar and vanilla until creamy and slightly thickened.
3
Sieve the dry ingredients and add to the eggs with the chocolate mixture, yogurt and nuts. Mix gently.
4
Pour into a greased 22cm (9 inch) square tin.
5
Bake in a preheated oven at 160°C, 150°C fan, gas mark 3 for 45–55 minutes.
6
Leave to cool before cutting into squares.
Prep Time
20 minutes
Cook Time
45 minutes
Nutrition Information
Makes 12
More lower fat recipes to try:
Low Fat Blueberry & Banana Muffins
Low Fat Chicken & Mushroom Casserole
Lighter Recipe For Potato Dauphinoise
Low Fat Pancake
More chocolate recipes below (YUM!)
Copyright: Lindt