There's a few Welsh natives here in the Reveal office, so we all love celebrating St David's Day. That's why we were intrigued to hear about these amazing Leeky Cupcakes, made with leeks, bacon, cheese and eggs.They've been created by Marjorie Massie, head baker at the Tea Room Chirk, which is based in the historical Welsh town of Chirk, near Wrexham.
Leeks are the national emblem of Wales and its patron saint, St David, famously ordered his Welsh soldiers to don leeks on their helmets in an ancient battle with the Saxons, which took place in a field of the now iconic vegetables.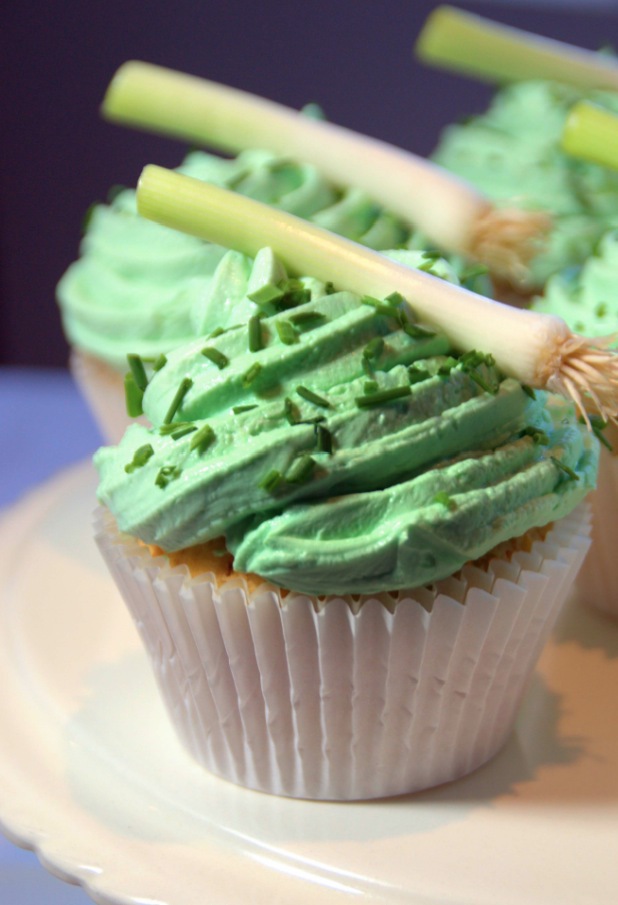 The Leeky Cupcake contains leeks, bacon, cheese and Welsh eggs, making a delicious alternative to the trendy cupcake.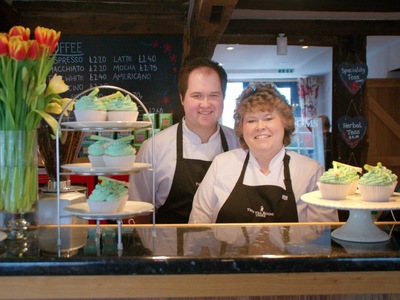 Richard Massie from Tea Rooms Chirk says: "We wanted to go all out for St David's Day this year and our expert team has concocted this savoury delight to enjoy with a fine tea. It's almost like a savoury scone and we think they'll become a favourite.
"Not only are leeks our national emblem, they have a tangy but smooth flavour so we'd recommend enjoying it with a loose leaf elderflower tea, as a refreshing palate cleanser.
"As a nation we're proud of our history, heritage and culinary offering – and now, people can literally treat themselves to a taste of it all."
We can't wait to try them! They're on sale now at
Tea Room Chirk
but hurry as you won't be able to buy them after tomorrow!
Ingredients
Half a leek (washed and finely chopped)
4 rashers of 'Smoked' Streaky Bacon (finely chopped)
1 Tablespoon of olive oil (for frying)
325g self-raising flour
1 tsp. Baking powder
2 tablespoons caster sugar
60g of coarsely grated welsh cheddar cheese
120ml full fat milk
120ml olive oil
60ml sour cream
2 Free range Welsh eggs
Pinch of white pepper
Topping to Savoury Cupcake
400grams Cream Cheese
130grams Sour Cream
2 Tsp Welsh Honey
Chives Finally Chopped
Green Food Colouring
Spring Onions to decorate - Leek shaped, cleaned and cut
Method
1
Pre-heat oven to 200oC (gas mark 6). Then place cupcake cases into cupcake tin.
2
Heat one tablespoon of olive oil into frying pan. Add finely chopped leek and bacon into frying pan and fry lightly until the leek is soft and bacon is crispy. Once cooked, drain the leek and bacon from olive and allow to cool.
3
Sift flour and baking powder into a mixing bowl. Stir in caster sugar and add welsh cheddar cheese, bacon and leek.
4
Put milk, olive oil, sour cream, eggs & pepper into a jug and whisk together.
5
Add wet ingredients into the dry ingredients and mix with metal spoon or alternatively use an electric mixer.
6
Half fill cupcake cases with mixture.
7
Place in hot oven for 20 minutes until top is golden brown or place cake skewer and ensure it comes out clean.
8
Allow to cool fully.
9
To make the topping ix cream cheese, sour cream and honey together with a small amount of green food colouring and decorate cupcake.
10
Sprinkle on finely chopped chives over the savoury cupcakes and add the cleaned and trimmed onion to garnish.
Prep Time
About 20 minutes
Cook Time
About 20 minutes
Nutrition Information
Makes 12 cupcakes
Like this? Try more flavours of Wales here...
Macaroni Cheese with Leeks, Cheddar, Parmesan & Pesto
Welsh Lamb, Tomato, Basil & Goat's Cheese Tart
Lamb Linguine with Peas & Leeks
Welsh Lamb Meatballs in a Tomato & Leek Sauce
Plaice fillets with Leek & Cheddar topping