It's almost Pancake Day, but if you're watching your weight, it's more than likely you'll be avoiding tucking into these high-in-calories treats.
If you can't resist a Shrove Tuesday treat though, how about making these low-in-fat pancakes? They are a much smaller 68 calories per serving, meaning you can stick to your diet and enjoy a pancake.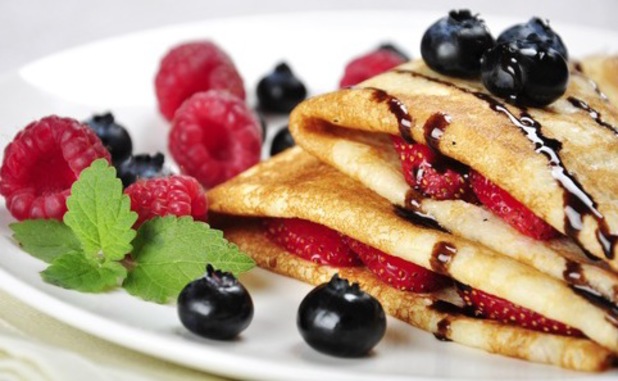 Ingredients
115g plain flour
2 x medium eggs
300ml skimmed milk
Fry Light
Method
1
Combine the milk and water in a jug.
2
Sift the flour into a bowl and make a well in the middle. Break the 2 eggs into it and start whisking them, incorporating the flour as you do so.
3
Gradually add the milk and water mixture, still whisking, until all the liquid has been added and have formed a smooth batter.
4
Heat a frying pan over a high heat with 2-3 sprays of the oil until hot.
5
Put 2 tablespoons of batter into a ladle and add to the centre of the pan.
6
Check when edges become loose (about 20 seconds) and the batter has solidified. Then, with a pan slice, turn the pancake over and cook for a few more seconds.
7
Remove from the pan onto a warm plate. Serve with a topping of your choice – just remember to add in the extra calories!
Prep Time
5 minutes
Cook Time
4 minutes
Nutrition Information
Makes 10
Recipe courtesy of NutracheckMore pancake recipes:
Three Of The Best Ever Easy Pancake Recipe
Bubble & Squeak Pancakes
Banoffee Pancakes
Pancakes With Caramelised Pear & Chocolate