If you're looking for some dessert inspiration, then how about trying this yummy chocolate cheesecake from GU?
This method involves baking the cheesecake for an American-style finish and features a chocolate biscuit base and irresistible, soft cream cheese topping.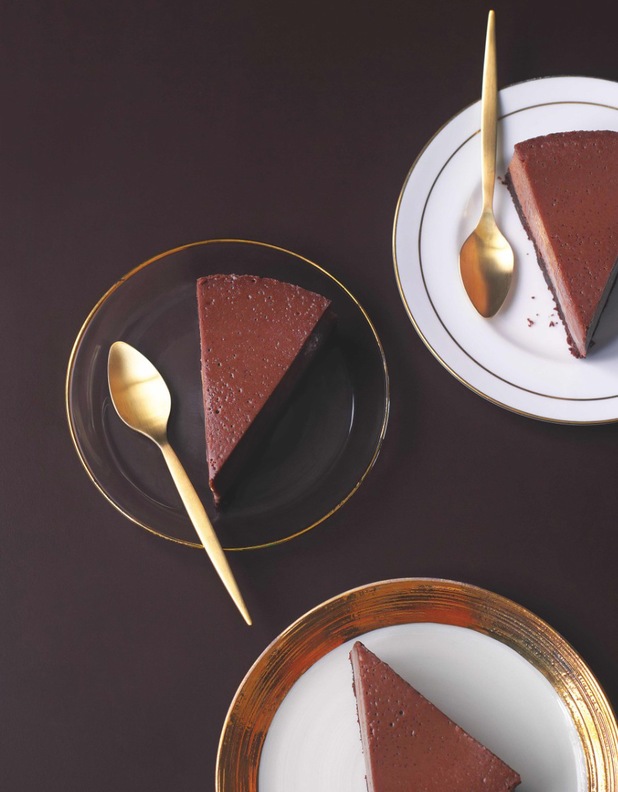 Ingredients
150g digestive biscuits
2 tablespoons cocoa powder
75g unsalted butter, melted
125g dark chocolate (about 70% cocoa solids), broken into small pieces
300ml whipping cream
350g full fat cream cheese
150g granulated sugar
1 egg, beaten
2 tablespoons cornflour
Method
1
Preheat the oven to 130c/gas mark ½. If you want to use a food processor, tip the biscuits into the processor's bowl and blitz until they are finely crushed. Add the cocoa powder and mix well. Then, with the motor running, pour in the melted butter and mix to combine.
2
Alternatively, put the biscuits into a plastic bag and bash with a rolling pin, Add the cocoa powder and mix well. Tip the mixture into the saucepan of melted butter and mix just to combine.
3
With a spoon, press the biscuit mixture evenly into the base of the tin.
4
Put the chocolate pieces into a heatproof bowl. Pour the cream into a saucepan and bring it to the boil. Next, pour the cream over the chocolate and stir with a spatula until the chocolate has melted and become smooth.
5
Put the cream cheese with the sugar, egg and cornflour into a large bowl and beat for 8-10 minutes with an electric hand mixer until smooth.
6
Fold the warm chocolate ganache into the beaten cheese mixture and spoon it onto the biscuit base, making sure that the surface is even.
7
Bake for 25-35 minutes or until the cheesecake is just starting to set around the edges, but is still wobbly in the centre.
8
Remove from the oven, leave to cool and then chill in the fridge for at least a couple of hours, if not over night.
9
Run a hot knife around the edge of the cheesecake before undoing the spring on the cake tin and serve cut into wedges.
Prep Time
25 minutes (plus chilling time)
Cook Time
25 - 30 minutes
Nutrition Information
Serves 8 - 10
Try these other fab dessert recipes:
Butter Pecan Ice Cream
Muscovado Chocolate Cakes
Popcorn Toffee Apples
Ginger & Chocolate Fondant Puddings