Chocolate fudge cake is always a winner and it doesn't get much better than this ah-mazing recipe from dessert experts, GU.
With Mother's Day, then Easter, approaching swiftly this is a great time to indulge everyone's chocolate cravings and serve this up for a celebratory get-together. It'll go down a storm.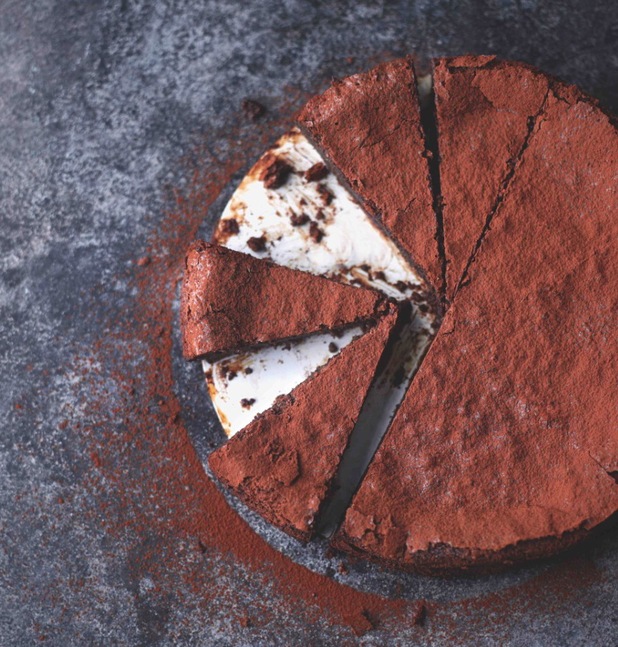 Ingredients
150g dark chocolate (about 70% cocoa solids), broken into small pieces
100g dark chocolate (about 50% cocoa solids), broken into small pieces
250g unsalted butter, diced
300g light soft brown sugar
6 eggs separated
Pinch of salt
Cocoa powder for dusting
Single cream or crème fraîche, to serve
Equipment
23cm round springform cake tin
Electric hand mixer
Method
1
Preheat the oven to 170c/gas mark 3 and butter and line the cake tin with baking parchment.
2
Put the chocolate into a heatproof bowl and add the butter. Tip the sugar into a small saucepan, add 4 tablespoons of water and bring to the boil, stirring to dissolve the sugar.
3
Pour the mixture over the chocolate and butter and stir with a spatula until the chocolate and butter have melted and become smooth. Beat the egg yolks lightly with a fork and stir well through the chocolate mixture.
4
Whisk the egg whites and salt with an electric hand mixer in a bowl until they form soft peaks. With a metal spoon, mix one third of the whisked egg whites into the chocolate mixture, then gently fold in the rest.
5
Pour into the prepared tin and cake for about 50 minutes until a crust has formed and is starting to crack, but the cake is still soft in the centre and when a skewer is inserted in the centre it comes out clean.
6
Remove from the oven and leave to cool in the tin. Dust with cocoa powder and served chilled or at room temperature, with single cream or crème fraiche.
Prep Time
20 minutes
Cook Time
50 minutes
Nutrition Information
Serves 12
More chocolate recipes to try:
Ginger & Chocolate Fondant Puddings
Chocolate Cookie Nut Crunch Cupcakes
Chocolate Mousse Melting Moments
Chocolate Layer Cake
Love chocolate? Check out these a-mazing recipes below:
Copyright: Lindt