Chocolate lovers, listen up. Whether you're single or taken, anyone can enjoy Dangerously Divine – a salted caramel chocolate martini - this Valentine's Day.
This sweet concoction mixes chocolate enriched with toffee and sea salt, caramel liquor and vodka. However, this boozy chocolate mix is a huge 593 calories – so it's probably best to enjoy this one as an occasional treat!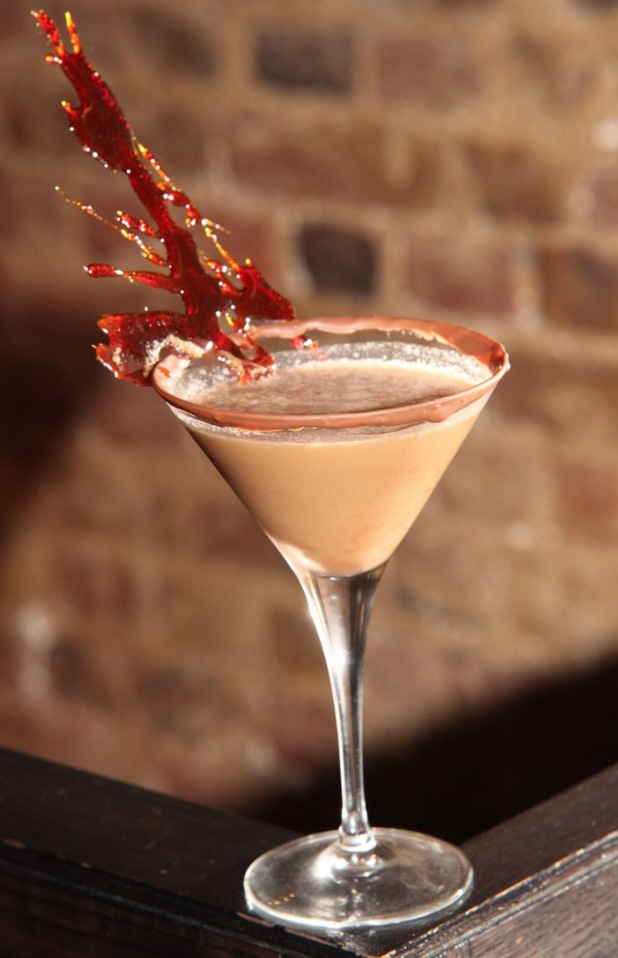 Ingredients
100g Divine Chocolate with Toffee and Sea Salt
100ml Vodka
50ml Caramel Toffee Liquor
Ice
Method
1
Rim the martini glass in melted chocolate and salt and place in the freezer for at least an hour to harden.
2
Once the glass is ready, melt the chocolate to make your own chocolate liquor. Put 150ml water and the chocolate (keep a square or two behind for later) in a saucepan and bring to a simmer over a low heat, stirring constantly. Remove from heat and allow to cool.
3
Half-fill a cocktail shaker with ice, add 100ml of the chocolate liquor, 100ml of vodka and 50ml of the caramel toffee liquor. Shake very well.
4
Pour into the frozen glass and grate over the remaining chocolate before serving.
Nutrition Information
Serves 2
Dangerously Divine was made by the creative mixologist at
Foundation Bar
.
More chocolate recipes:
Mary Berry's Very Best Chocolate Fudge Cake recipe
Baked Dark Chocolate & Ginger Cheesecake
Gooey Chocolate Cake
Chocolate Mousse Melting Moments