Sexy and oh so seductive...we love the look of these ah-mazing looking ginger and chocolate fondant puddings.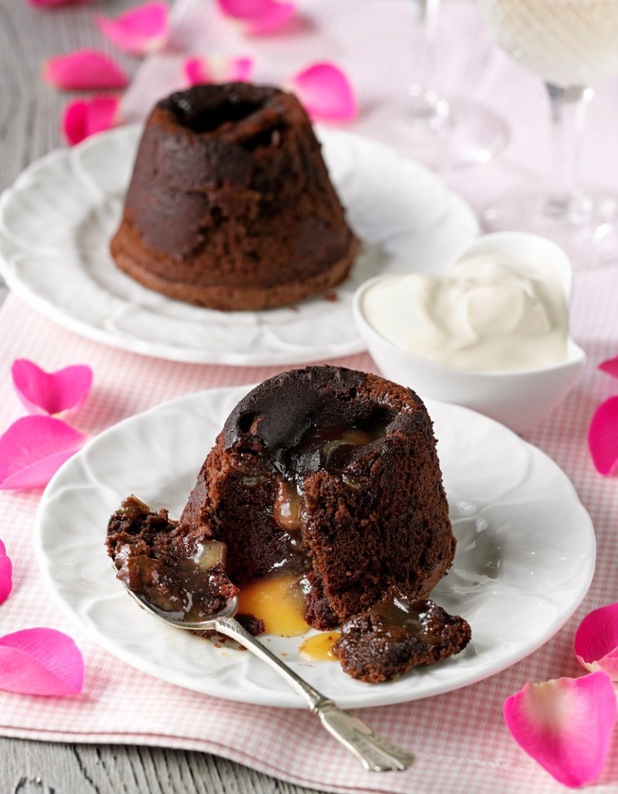 Ginger and chocolate is a delicious combination and we reckon this will go down a treat with your loved one on Valentine's Day. They are pretty easy to put together and make for the perfect dessert after a romantic dinner.
Ingredients
1 tablespoon cocoa powder
50g good quality dark chocolate (about 70% cocoa solids), chopped
50g butter
50g caster sugar
1 medium egg and 1 egg yolk
1 tablespoon plain flour, sifted
4 teaspoons The English Provender Co. Luxury Ginger Curd
Method
1
Butter 2x150ml pudding tins or ramekins, then dust the insides with the cocoa powder.
2
Place the chocolate and butter in a bowl set over a saucepan of simmering water. Stir until smooth. Allow to cool slightly.
3
Place the sugar, egg and egg yolk in a bowl and whisk until pale and fluffy. Gently fold in the melted chocolate mixture, then the flour until well combined.
4
Divide half the mixture between dishes. Place 2 teaspoons of the ginger curd in the middle and top with the remaining chocolate mixture.
5
Place the dishes on a baking sheet and bake in a preheated oven, 200c, gas mark 6, for 10 minutes. The outside will be cooked with a molten centre.
6
Allow to stand for 2 minutes, then carefully turn out and serve immediately with a scoop of vanilla ice cream or crème fraiche.
Prep Time
10 minutes
Cook Time
12 minutes
Nutrition Information
Serves 2
More sweet treats to make:
Gluten Free Chocolate Pudding
Mini Mango Trifles
Berry & Prosecco Jellies
Chocolate, Caramel 7 Walnut Cupcakes