We do love a one-pot recipe here at Reveal - just chuck everything in the pot, cook, enjoy and there's not too much washing up! So that's why we had to share this spicy chicken drumsticks and butternut bake.
This hearty dish is a great easy to make evening meal and teams tender chicken with butternut squash, cherry tomatoes and cannellini beans – so it's a great way for getting a couple of your five-a-day's too. And it's a given a kick with the addition of spicy Nando's sauce, too. Yum!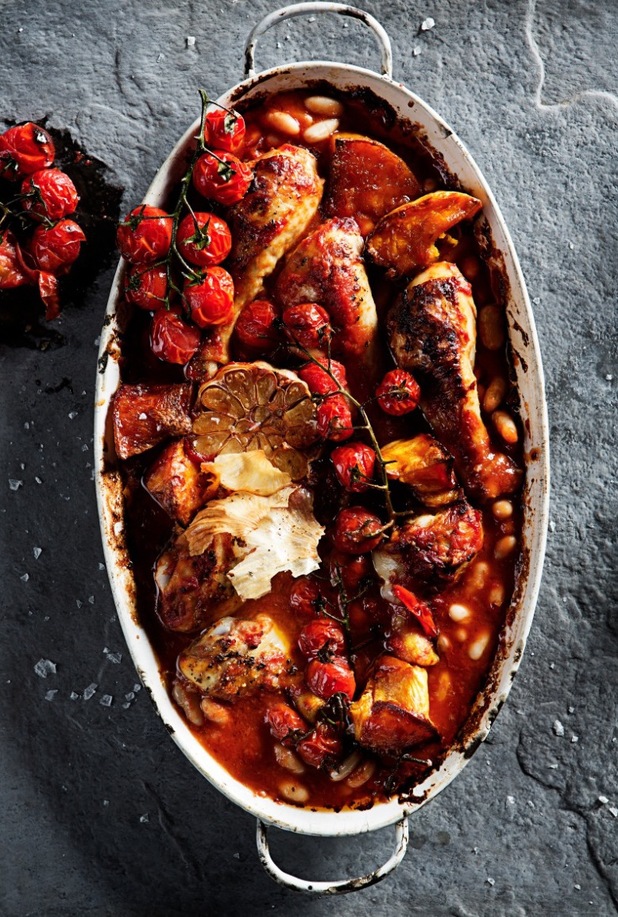 Ingredients
2 tablespoons tomato paste
250ml Nando's Medium Peri-peri sauce
400g cannellini beans, drained
8 chicken legs
250g butternut squash, skinned and cubed
200g cherry tomatoes
Method
1
Preheat the oven to 180C. Mix together the tomato paste and peri-peri sauce.
2
Place the drained beans, chicken legs and butternut squash intto a large oven dish and pour over the sauce.
3
Roast for 1 hour, then add the tomatoes to the dish and return to the oven.
4
Once the chicken and butternut squash are cooked and the tomatoes have blistered, remove from the oven and serve.
Prep Time
15 minutes
Cook Time
1 hour, 30 minutes
Nutrition Information
Serves 4
Other comforting dishes:
Pork & Pickled Onions Hot Pot
Low Fat Moussaka
Sausages, Irish Colcannon & Gravy
Beef Stew With Garlic Bread Topping