Burns Night - 25 January - is fast approaching and if you don't fancy going down the classic route of haggis for your Caledonian celebrations then why not try this delicious raspberry cranachan dessert instead?
A traditional Scottish dessert, cranachan is usually made with toasted oatmeal soaked overnight in a little whisky. However, this version has swapped oats for crunchy cereal, while fresh raspberries, oodles of whipped double cream and a hint of whisky complete the treat.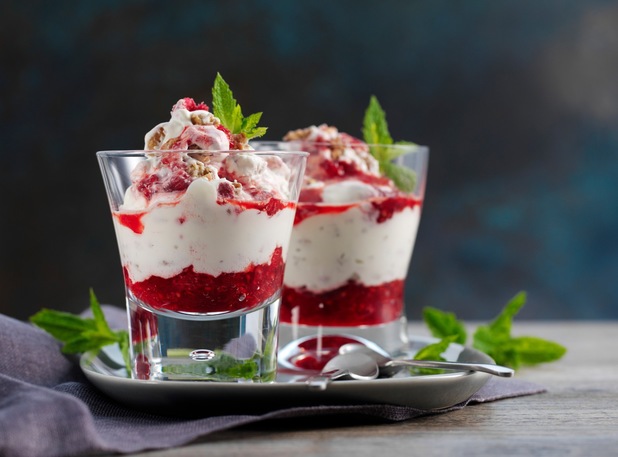 Ingredients
100g (4oz) Jordans Country Crisp with Raspberries
300g (10oz) raspberries (thawed if frozen)
300ml (1/2 pint) fresh double cream
2 tablespoons whisky (optional)
Mint leaves, to decorate
Method
1
Lightly crush the raspberries with a fork. Reserve half of them, then share the rest between the serving glasses.
2
Whip the cream in a large chilled bowl until it holds it shape; then fold in the whisky (if using) and remaining raspberries. Add the country crisp and fold in gently.
3
Spoon into the glasses and chill until ready to serve, decorated with mint leaves.
Prep Time
15 minutes
Nutrition Information
Serves 4
More fab dessert recipes:
Tequila & Chocolate Truffles
Vegan Jaffa Cupcakes
Angel Cupcakes With Raspberry Frosting
White Chocolate & Ginger Curd Cheesecake