There's nothing like One Pot cooking to deliver on flavour and comfort. And post-Christmas is the time when you need it most. Cheer up January - and your friends and family - by serving up this fabulous Beef Stew with Garlic Bread Topping.
Beef Stew is the ultimate winter warmer and this recipe, with added delicious garlic bread topping, is so easy and quick that it's bound to become one of your favourites.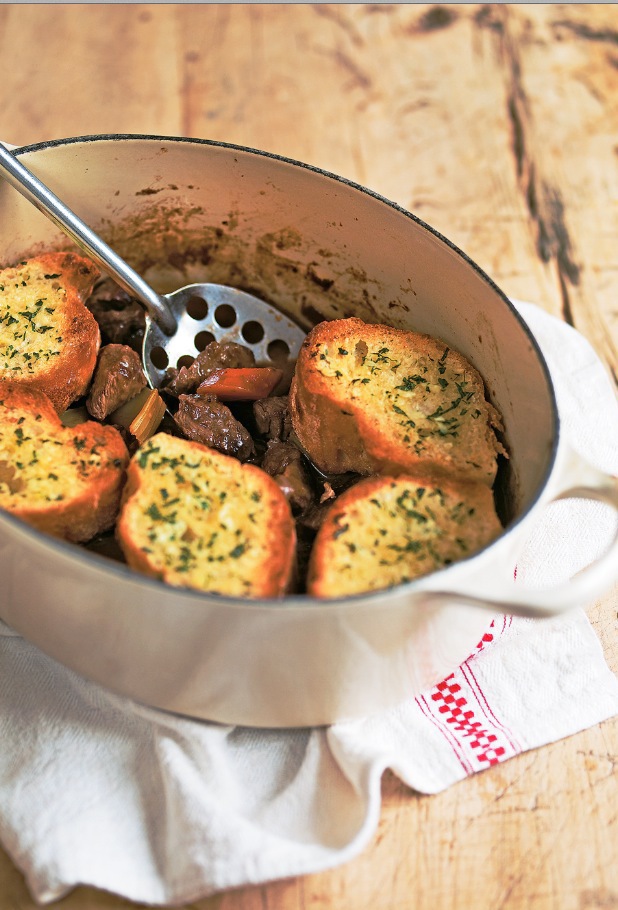 Treat yourself to a feast this weekend!
Ingredients
2tbsp olive oil
400g beef steak, cut into chunks
1 onion, sliced
1 carrot, sliced
1 celery stick, sliced
1tsp tomato purée
2tsp plain flour
Handful of chopped thyme
100ml red wine
200ml hot beef stock
½ ready-made garlic bread baguette, sliced
Salt and pepper
Method
1
Heat half the oil in a flameproof casserole dish over a high heat. Add the beef and cook for 2–3 mins until golden, then remove from the pan and set aside. Add the remaining oil and cook the onion, carrot and celery for 5 mins until softened.
2
Stir in the tomato purée, flour and thyme, then pour in the wine and cook for 2–3 mins until reduced by half. Add the stock, simmer for 15 mins, then return the meat to the pan.
3
Arrange the garlic bread slices on top of the stew, then cook under a preheated grill for 3 mins until the bread is golden and crisp.
Cook Time
30 minutes
Nutrition Information
Serves 4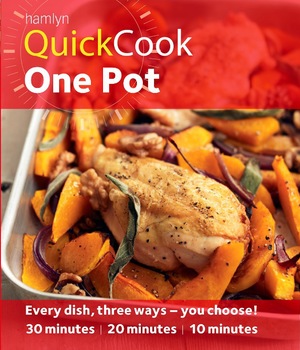 This recipe is one of many One Pot recipes from
Quick Cook One Pot, Hamlyn, £7.99.
Check out this week's magazine, on sale now, for our pick of the rest.
Happy Cooking!
Like this? Check out these....
Tonia Buxton's Authentic Beef Stifado
Braised Beef & Pumpkin Stew
Lower Calorie Cottage Pie recipe by The Hairy Bikers
Simple & Quick Sausage Casserole
Chesnut & Vegetable Pie with a Parmesan Crust