Doesn't this look great? We love a festive Yule Log at Christmas and thanks to an extra special dash of flavour, this one comes with a kick.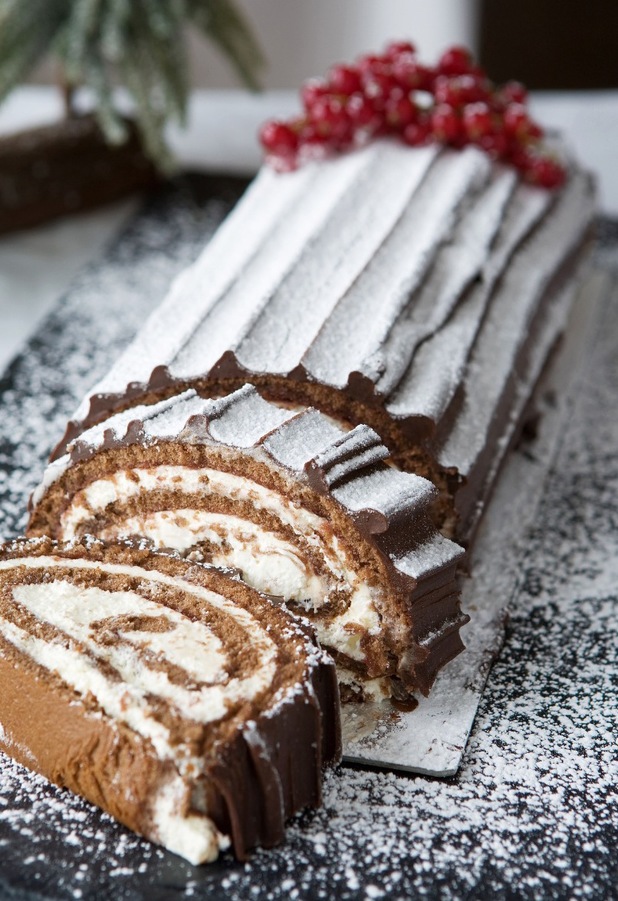 This is a great alternative dessert for those who aren't Christmas pudding fans. The traditional Yule Log recipe has been given a twist, thanks to the addition of Guinness in the buttercream. Trust us, it really works!
Ingredients
For the sponge
55 grams flour
55 grams cocoa powder
1/2 teaspoon salt
6 large eggs separated
1/2 teaspoon of cream of tartar
220 grams sugar
4 drops almond essence
For the buttercream
195 grams butter
275 grams icing sugar
110 grams cocoa powder
50-75ml Guinness
Method
1
Sift the flour, cocoa and salt then set aside.
2
Whip the egg white till near peak stage and add cream of tartar and keep whisking until peaks form.
3
Place egg yolk, sugar and almond essence in a bowl and whisk well until light and pale. Add flour, cocoa and salt mix to yolks and gently fold into the mixture.
4
Fold in the egg whites and spoon onto a greaseproof lined swiss roll tray and bake at 180C for 15 minutes.
5
For the butter cream, beat the butter, icing sugar, cocoa and Guinness until light and fluffy.
6
When sponge is cooked, turn out onto greaseproof paper. Peel away the baked greaseproof paper and roll the sponge with the sheet inside it and the let it cool.
7
When sponge is cooled unroll the sponge and spread half of the buttercream onto the sponge and roll.
8
Spread the remaining buttercream around the rolled sponge and let it cool. Sprinkle the Yule log with icing sugar and serve.
Prep Time
15 minutes
Cook Time
15 minutes
Nutrition Information
Serves 6-8
Check out these other festive recipes:
Mary Berry's fresh Salmon & Dill Terrines
Mulled Cider
Christmas Trifle Cupcakes
Christmas Rum Cocktails