These fabulous Salmon and Dill Terrines from Mary Berry's Christmas Collection recipe book look very sophisticated, yet are simple to make. You just need to prep a bit in advance.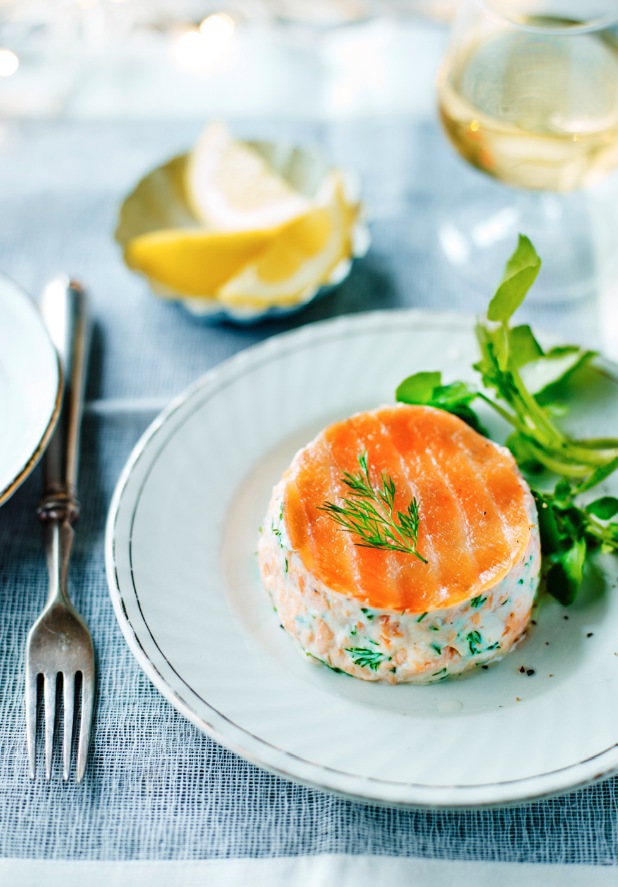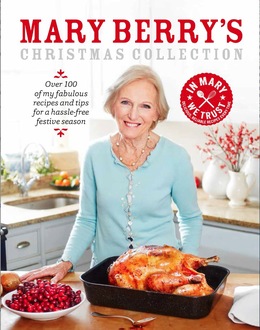 And there's no cooking involved!
Says Great British Bake Off queen Mary: 'These terrines are impressive and very easy to make – no gelatine!
'Don't expect them to set firm – it's a soft and light consistency.
'They can be made a day ahead in small round or oval ramekins.
'Serve them with brown bread and butter.'
Check out the Christmas issue of Reveal Magazine, out now, for more recipes from Mary's book,
Mary Berry's Christmas Collection
, out now from Headline books, £20.
Ingredients
350g fresh salmon fillet (boned weight)
Salt and freshly ground black pepper
6 small sprigs of fresh dill
2tbsp chopped fresh dill
3 slices smoked salmon
6tbsp low-calorie mayonnaise
6tbsp full-fat crème fraîche
Juice of ½ lemon
TO SERVE
A few salad leaves
6 lemon wedges (to dress)
Method
1
Preheat the oven to 160ºC/gas 3.
2
Season the fresh salmon with salt and pepper and wrap in a layer of buttered foil. Slide on to a baking sheet and bake in the preheated oven for 15-20 mins, until just opaque. Remove any skin (but keep any juice). Allow to cool to lukewarm.
3
Wet the inside of six small ramekins and line with cling film. Place a sprig of dill in the base of each and cut six discs of smoked salmon to fit neatly into the base on top of the dill. (If there is not enough smoked salmon to make six complete discs, use the odd pieces to form circles.) Use the base of the ramekin on top of the slice of smoked salmon to judge the size of a circle.
4
Flake the remaining cold salmon fillet, removing any bones. Mix the salmon and any cooking juices with the mayonnaise and crème fraîche in a bowl, and season with the extra dill, lemon juice, salt and pepper. Taste and add more seasoning if necessary.
5
Divide evenly between the ramekins and cover with cling film. Allow to set in the fridge for about 12 hours, preferably overnight.
6
The next day turn out on to a few dressed salad leaves, and garnish with the lemon wedges.
Nutrition Information
Serves 6
Cook's Tip 1
You can make this up to two days before the big day, and keep in the fridge. Turn out up to two hours ahead and keep in the fridge until just before serving.
Cook's Tip 2
If you only have full-fat mayonnaise in the fridge, this works well too.
Check out more fabulous Christmas recipes....
Posh Prawn Cocktail
Mary Berry's Apricot & Chesnut Stuffing
Easy & quick Christmas Chocolate Brownies