At Christmas you could have mulled wine, but I'm a proper West Country boy and cider is more up my street.
Get yourself a really good country cider, cloudy or clear, it doesn't matter as long as it tastes great.
Check out my very own recipe for an alternative to mulled wine here. What are you waiting for?!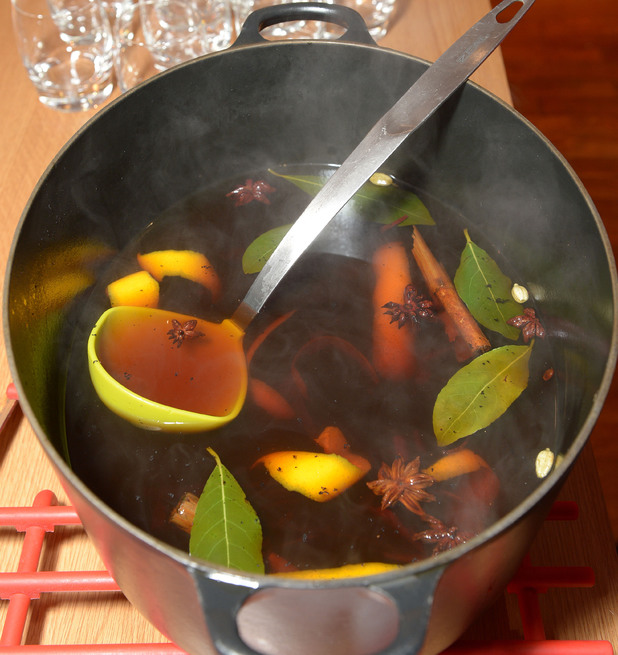 Ingredients
2 litres of good cider
150g soft dark brown sugar
150ml dark rum
10 cardamom rods
1 cinnamon stick, broken up
3 fresh bay leaves
1 vanilla pod
4 star anise
1 orange peel
1tsp whole black peppercorns
Method
In a muslin bag, tie up the peppercorns, cardamom, bay leaves, cinnamon and the star anise.


Place the cider, sugar, muslin bag and split and scraped vanilla pod into a pan and bring to the boil.


Reduce the heat and leave to steep for 20 minutes.


Add the orange zest and the dark rum.


Remove from the heat and serve.


Tom Kerridge's mulled cider is part of his "alternate Christmas menu" to promote Free Birds - Hollywood's latest animated blockbuster. Free Birds is out in cinemas now.