Christmas is basically an excuse to indulge in chocolate - and you can't get more indulgent or more delicious than this super recipe for Chocolate Mousse with Popping Candy.
Lashings of chocolate, double cream, brandy and golden syrup makes these mousse pots the ultimate treat. Better still, the recipe's secret ingredient, popping candy, gives these gorgeous-looking desserts the "wow" factor. Great for parties all year round - not just Christmas and New Year.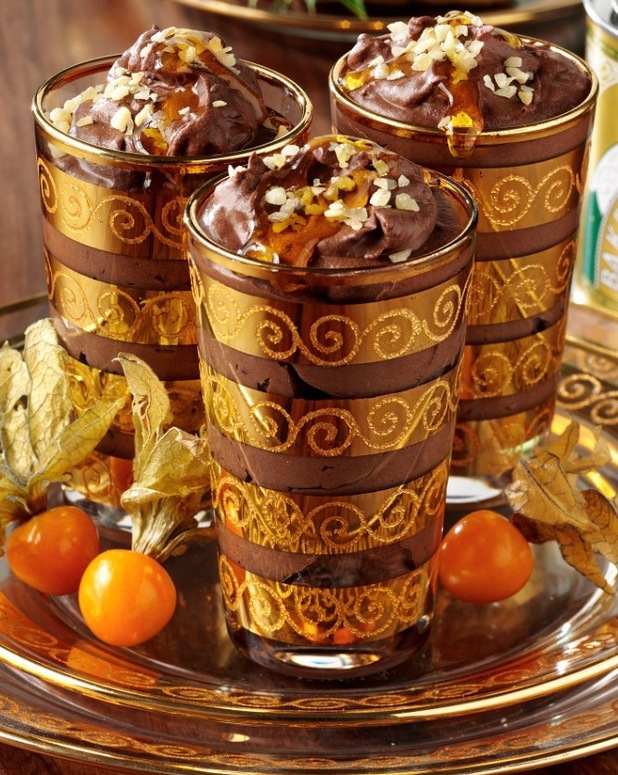 Ingredients
150g (5oz) dark chocolate 70% cocoa solids, broken into squares
4 large eggs, at room temperature, separated
25g golden syrup
25g (1oz) Tate & Lyle Fairtrade Golden Caster Cane Sugar
2 tablespoons brandy
1 level tablespoon cocoa
150ml (5floz) double cream
2 rounded tablespoons popping candy
Method
1
Put the chocolate in a small heatproof bowl and either place over a small pan of simmering water (do not let the bottom of the bowl touch the water) for five minutes or microwave briefly for one minute until melted.
2
Combine the egg yolks, golden syrup and caster sugar in a mixing bowl and beat well with an electric hand mixer until thickened, for about three minutes. Mix in the brandy and cocoa.
3
Lightly whisk the cream until slightly thickened and it just hold its shape. Fold into the chocolate mixture, then stir in the chocolate until smooth.
4
Finally, whisk the white until soft peaks form and lightly fold into the chocolate mixture with a large metal spoon.
5
Divide between glasses or small serving dishes and refrigerate for 1-2 hours or until softly set.
6
Scatter with the popping candy and serve straight away.
Prep Time
20 minutes
Cook Time
5 mintes
Nutrition Information
Serves 6
Make these other sweet treats:
Muscovado Chocolate Cakes
Baked Dark Chocolate Ginger Cheesecake
Chocolate Nut Crunch Cupcakes
Blueberry Scones