We all know Marvin and Rochelle Humes are thoroughly loved-up and pretty much the perfect couple. And just when we thought they couldn't get any sweeter, we learned Marvin has created a cocktail especially for his wife and inspired by just how much he adores her!
Seriously. Romantic.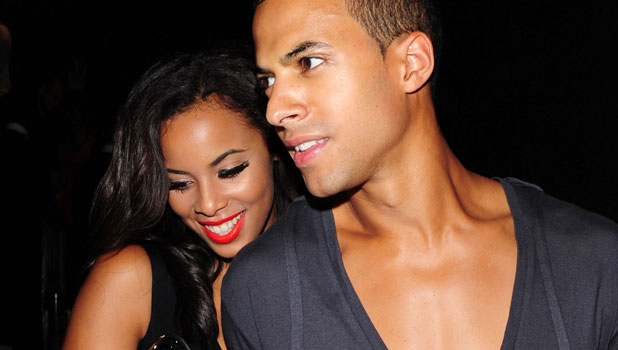 Marvin rustled up some of his own Rochelle Sundaes for
Reveal
and other guests at a glam party in Covent Garden this week hosted by Smirnoff. He told us the strawberry and cherry flavoured cocktail was "inspired by my love for Rochelle and reminds me of when we first met."
And, for anyone doubting Marvin actually created the cocktail himself, we can assure you, the boy definitely knows how to mix a drink! After making his Rochelle Sundaes, he joined
Reveal
to help us create a cocktail of ingredients we'd chosen... we admit, his Rochelle Sundae was
much
better. We think we'll leave the cocktail mixing to the pros going forward!
"Taking inspiration from everyday life means you can create drinks that you may not otherwise have thought of," he said. "It has been fun going down memory lane and thinking about the most important things in my life to spark creativity, and the result has been some fantastic drinks!"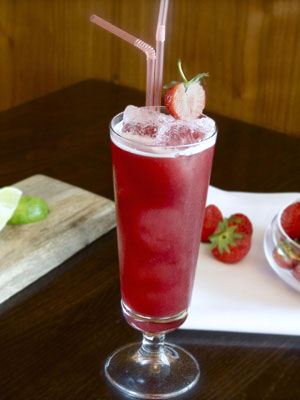 Marvin shared some advice for anyone wanting to create a unique drink including trying out of the box ingredients. His choice on the night? A big dollop of jam!
"Never would I have thought to put jam in a cocktail before yet it tastes so good!" He also encouraged us to shun the
boring
traditional cocktail tumbler in favour of some
much
more fun containers. We drank our cocktails out of a giant lightbulb (yes, really!).
"Cocktails don't have to be served out of traditional glasses," said Marvin. "When you're finished with your jam jars, keep them for parties! Not only are they perfect for shaking cocktails in, but they add a twist to the ordinary."
Fancy getting a taste of Rochelle for yourself? Here's Marvin's (simple) recipe:
1.
Mix the following in a cocktail shaker:
35ml of Smirnoff No.21
100ml of Cherry Juice
10ml of Elberflower cordial
2-3 strawberries (or a squeeze of strawberry puree)
2.
Lightly shake up and pour over cubed ice in a tall sundae glass.
3.
Finish by squeezing a splash of fresh lime on top and a slice of strawberry for garnish.
4.
Drink! But remember to enjoy responsibly...
Marvin Humes teams up with Smirnoff to encourage the UK to create inventive drinks. Visit http://uk.thebar.com/OutsideTheGlass for fun Smirnoff recipes and ideas.