Sticking to a budget is tough and with Christmas just around the corner, it's time to start saving those pennies. Which is why this delicious soup is a great option when you are looking for a cheap and cheerful dinner.
The ingredients cost just £2.37 in total* and serves four people – that's 59p per person! Packed with healthy veggies and exciting spices, serve this with some warm bread for a satisfying supper.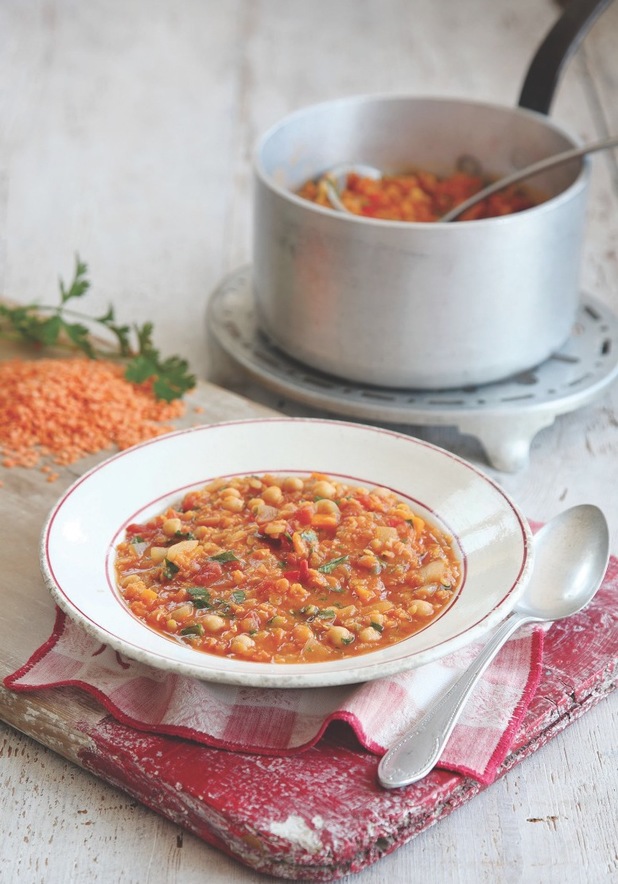 Ingredients
1 tablespoon Olive Oil
1 teaspoon Curry Powder
1 large Onion, peeled & finely chopped
1 Red Chilli, deseeded & finely diced
1 large Carrot, peeled & finely diced
1 Garlic Clove, peeled & chopped
120g Red split lentils
1 x 400g can chopped tomatoes
1 Knorr Vegetable Stock Pot 112g, dissolve into 500ml of boiling water
150g dried chickpeas, soaked, boiled & drained as per pack instructions
Seasoning
1 tablespoon chopped coriander
Method
1
Heat the oil in a pan and cook the onion, chilli, carrot and garlic for 5 minutes, until softening.
2
Sprinkle in the curry powder and cook for a further 1-2 minutes.
3
Stir in the lentils, chopped tomatoes, vegetable stock and chickpeas, bring to a simmer and cook for 10-15 minutes.
4
Sprinkle in the chopped coriander and serve.
Prep Time
5 minutes
Cook Time
16-22 minutes
Nutrition Information
Serves 4
* Costings calculated using Budgens' SuperValu range of products
Try out this other delicious soup recipes:
Jo Wheatley's Hearty Potato Soup
Cauliflower Soup With Melted Stilton & Caramelised Onions
Gordon Ramsay's Cod & Tomato Chowder
Super Healthy Watercress Soup