The cocktail season starts here and we can't think of a better way of cheering up Christmas parties than with this Strawberry "Sundowner" Caipirinha cocktail recipe.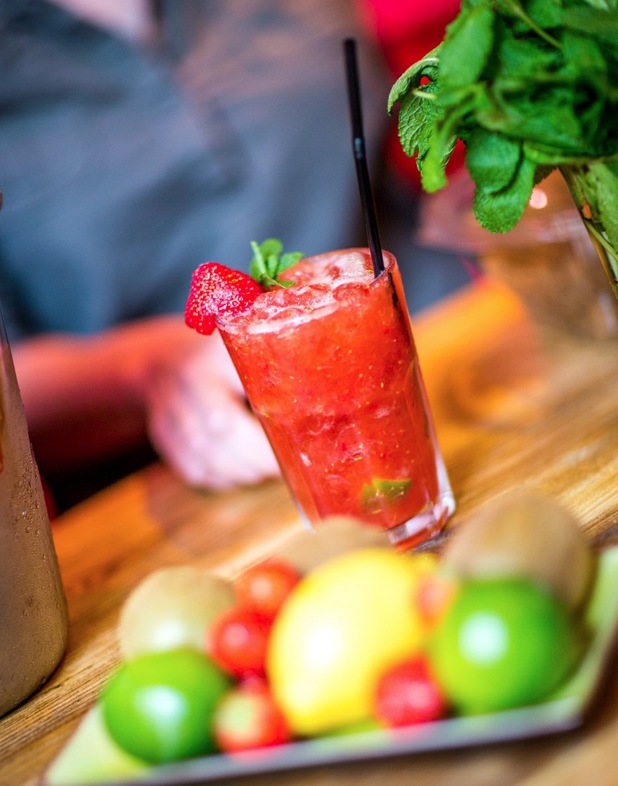 Courtesy of Brazilian restaurant
Galeto
this refreshing drink will bring some sunshine to your day even when it's miserable outside.
Blending together strawberries and limes with a dash of sugar, this tipple is simple to make and will instantly transport you to a hot, sunny beach - even in the depths of December.
Serve with plenty of crushed ice, sit back and relax...
Ingredients
50ml of Cachaca (this is a Brazilian spirit for the authentic touch, any type of rum will substitute)
5 limes
1 cup of strawberries
10 teaspoons Demerara sugar
1kg cubed ice
Method
1
Serve with plenty of crushed ice, sit back and relax.
2
Press and roll the limes on a chopping board with the heel of your hand to get the juices flowing before cutting them into wedges and squeezing each into a large jug.
3
After the juices have been squeezed, add the squeezed wedges and mash 1 cup of fresh strawberries.
4
Add the mashed strawberries and Demerara sugar to the jug and use a large wooden spoon to smash and mix the ingredients together.
5
Half fill the jug with cubed ice and pour in the cachaca and mix again.
6
Pour into a glass and garnish with a large fresh strawberry and sprig of mint.
Nutrition Information
Makes 6 drinks
Bring some sunshine into your life with fruity treats:
Strawberry Daiquiri Cupcakes
Mini Mango Trifles
Berry & Prosecco Jellies
Mini Rainbow Jellies