There was a lot of "oohs" and "aahs" in the office when we came across this picture of this amazing Chocolate Layer Cake from Swiss chocolatiers Lindt.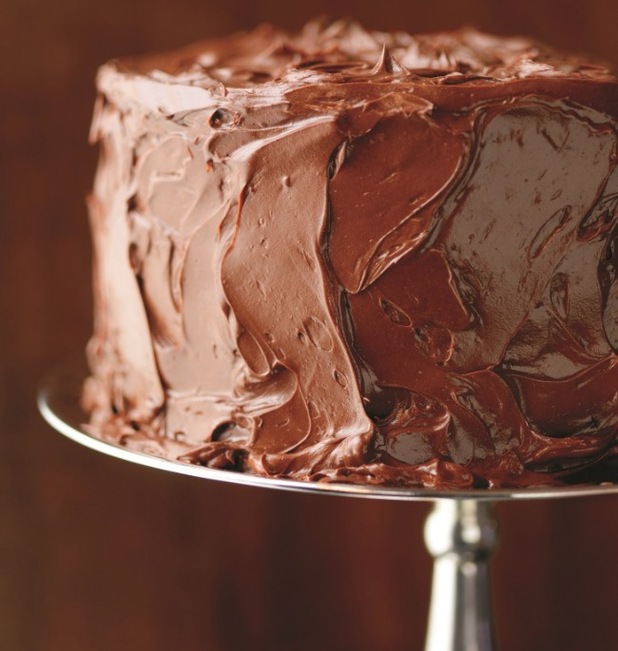 Thanks to the
Great British Bake Off
, we're currently channelling our inner Mary Berrys and just looking for a new fabulous chocolate cake recipe to try.
This is a real show-stopper and not as fiddly to make as it looks. So...what's stopping you?
Ingredients
For the Chocolate Sponge
135g Lindt Excellence 70% Cacao Dark Chocolate
120g butter, softened
40g icing sugar
Pinch of salt
6 eggs, separated
180g caster sugar
130g flour, sifted
For the Chocolate Butter Cream Frosting
500g Lindt Cooking 70% chocolate
35g cocoa powder
6 tablespoons orange juice or liquor (coffee liqueur, rum, cognac)
50g icing sugar
340g butter, softened
Method
For the Sponge Cake
1
Preheat oven to 180°C. Grease baking pans and line the bottoms with parchment paper
2
Melt the chocolate over a bain-marie and set aside
3
Mix together the softened butter, icing sugar and salt. Add the eggs yolks one at a time to the mixture and then the melted chocolate
4
Whip the egg whites, gradually adding the sugar and beat until stiff
5
Carefully fold in the egg whites and sifted flour into the chocolate mixture
6
Pour the mixture into the baking pans and bake for approximately 40 minutes. NB: Baking time will decrease if using 2 cake tins. Check at 30 minutes. TIP: the cakes are done when a toothpick inserted in the centre of the cake comes out clean
For the Butter Cream Icing
1
Melt the chocolate and set aside to cool to room temperature
2
Combine the cocoa powder with the orange juice or chosen liquor and mix to make a smooth paste
3
Beat the sugar and butter together until light and fluffy and mix in the melted chocolate until smooth
4
Add in the cocoa paste mixture and beat until smooth
Assembly
1
Turn cake layers upside down to ensure a flat surface (or cut a single cake in half to create two layers). Trim the bottom if necessary to ensure evenness
2
Spread the icing on bottom layer. Top with second layer
3
Spread the icing on top and sides of cake
Find out more about Lindt
HERE
More fantastic chocolate recipes:
Mary Berry's Very Best Chocolate Fudge Cake
White Chocolate & Ginger Curd Cheesecake
Jo Wheatley's Chocolate Mousse Melting Moments
Mary Berry's Easy & Delicious Brownies