We know you guys out there adore a chocolate cake recipe, so we're pleased to bring you this brilliant recipe for the Ultimate Gooey (and delicious) Chocolate Cake!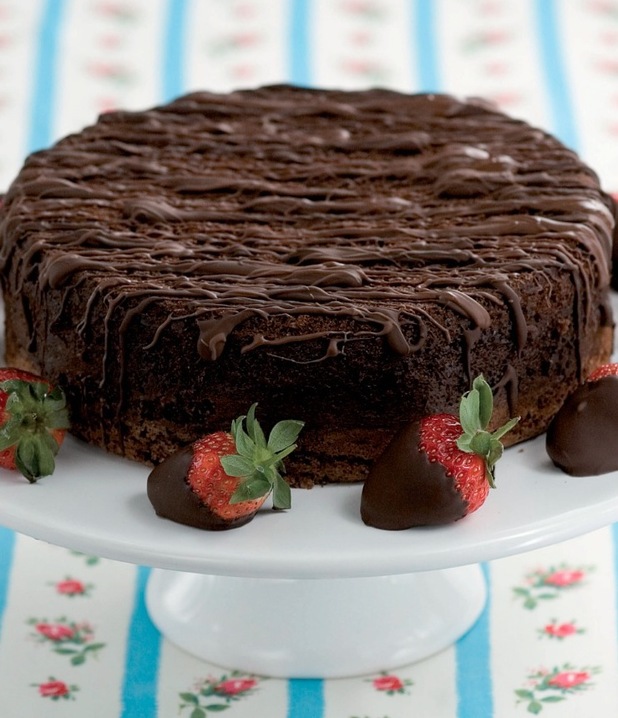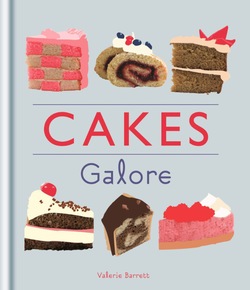 It's one of 120 fabulous cake recipes in Cakes Galore, a new book from the very talented baking expert Valerie Barrett, which is published today (2 September) by Octopus Books, priced £7.99.
So what makes this different to your usual chocolate cake recipe? "Its sheer, outrageous indulgence," Valerie writes.
"This chocolate cake is deliciously gooey and melts in the mouth. It is utterly irresistible whatever the occasion!"
Mmmm...here at Reveal HQ we're wearing our recipe for
Mary Berry's Very Best Chocolate Fudge cake
out, so this weekend we'll be trying Valerie's Gooey Chocolate Cake for a change.
Let us know how yours comes out!
Ingredients
300g dark bitter chocolate (at least 70% cocoa solids), broken into squares
175g unsalted butter
8 eggs, separated
200g soft light brown sugar
60g ground almonds
For the topping and decoration
125g plain chocolate, melted
125g milk chocolate, melted
Chocolate-dipped fresh strawberries, to decorate
Method
1
Preheat the oven to 180°C/350°F/Gas mark 4. Grease a 20cm springform tin fitted with a flat base, then line the base and sides of the tin with foil.
2
For the cake, melt the chocolate and butter in a large, heat-proof bowl set over a pan of simmering water. Remove from the heat and leave to cool.
3
In a separate bowl, whisk the egg yolks and sugar together until thick and pale. Stir in the cooled chocolate and butter mixture, then stir in the ground almonds.
4
In another bowl, whisk the egg whites until stiff, then fold them into the chocolate mixture. Pour the mixture evenly into the prepared tin. Place the tin in a roasting tin half full of boiling water.
5
Place in the oven and bake for 1-1¼ hours, or until the cake is quite firm, yet when a skewer inserted into the centre comes out, it's a little sticky. Remove the cake from the oven and leave to cool completely in the tin, then turn it out and place on a serving plate.
6
For the topping, drizzle the melted plain and milk chocolates decoratively over the cake. Decorate with chocolate-dipped strawberries and serve in slices.
Nutrition Information
Makes 8-10 slices
More mouth-watering cakes to bake:
Coffee & Walnut Cake
Intensely rich Coconut & Chocolate Layer Cake
Victoria Sponge with Fresh Strawberries
Chocolate, Malteser & Nutella Cake