As the nights draw in, hearty meals are a must and we reckon this warming moussaka is ideal for a comforting dinner.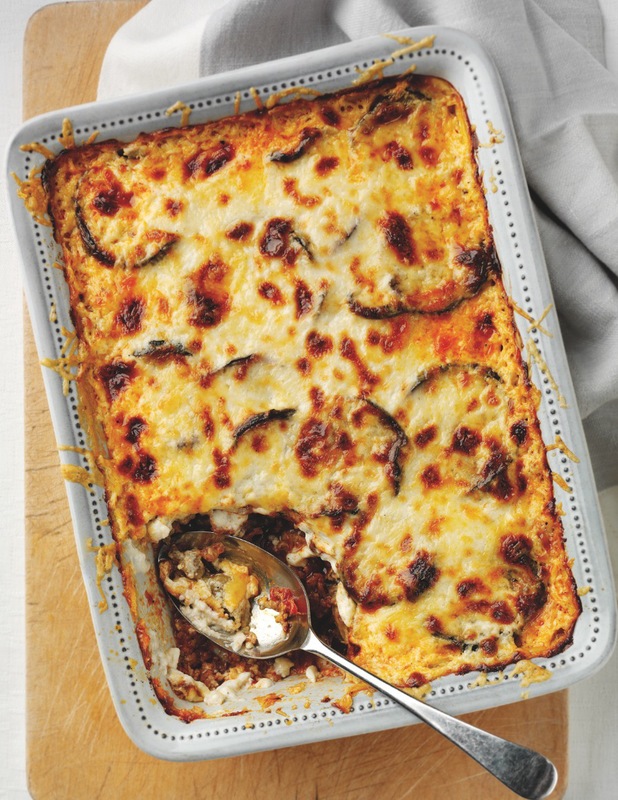 Created and cooked by The Fabulous Baker Brothers, this classic Greek dish uses
The Lake District Co. Quark
, making this a healthier version than your standard moussaka. Serve with a traditional Greek salad and tuck in!
Ingredients
For the mince
200g lamb mince
1 onion diced
2 garlic cloves crushed
1 green chili
1 tsp of coriander, cumin seeds
100ml red wine
1 tin tomatoes
1 tbsp Worcester sauce
1 big pinch of smoked paprika
Salt and pepper
Olive oil
For the layers
1 aubergine
Olive oil
Salt and pepper
For the white sauce
30g butter
25g flour
200ml milk
200g The Lake District Co. Quark
Salt and pepper
1 bay leaf
50g grated cheddar
Method
1
In a saucepan fry the mince in hot oil. When it's browned, add the diced onion and garlic and chili. Fry for 5 mins and keep stirring so it doesn't burn.
2
Add the spices, red wine and boil the wine down. Add the tin of tomatoes, Worcester sauce and gently simmer for 30 mins or until nice and saucy like a ragu. Set to one side.
3
Heat the oven to 200c/gas mark 6. Slice the aubergine into 1 cm cubes and season and oil. Place in the oven and roast for 10-15 mins until soft and golden. Remove and set to one side.
4
To make the white sauce – melt the butter in a small pan. Stir in the flour and mix until smooth. Add the bay leaf and the milk at a little at a time and keep stirring on the heat so it thickens. Continue until all the milk has been added.
5
Next, add The Lake District Dairy Co. Quark and season. You should have a thick creamy sauce. If a little tight, add a splash more milk.
6
Take a suitable oven dish and add half the mince on the bottom, then a layer of aubergines and a layer of white sauce. Repeat the layers. Top with grated cheese and cake for 25 mins at 200c/gas mark 6 until lush and crispy.
Prep Time
25 minutes
Cook Time
25 minutes
Nutrition Information
Serves 4-6
391 calories per serving
Like this? Then you must check out these.....
Authentic Beef Stifado by Tonia Buxton
Delicious Tabbouleh Salad
Best-Ever Falafel recipe
Make your own Lamb & Feta Cheese Burgers