Chicken drumsticks are a real barbecue favourite and this recipe uses a delicious lemon and herb marinade that's going to give that chicken a really zingy flavour.
They couldn't be easier to make, either - the secret is in marinading the meat in the fridge for a couple of hours beforehand as this lets the flavour really seep in.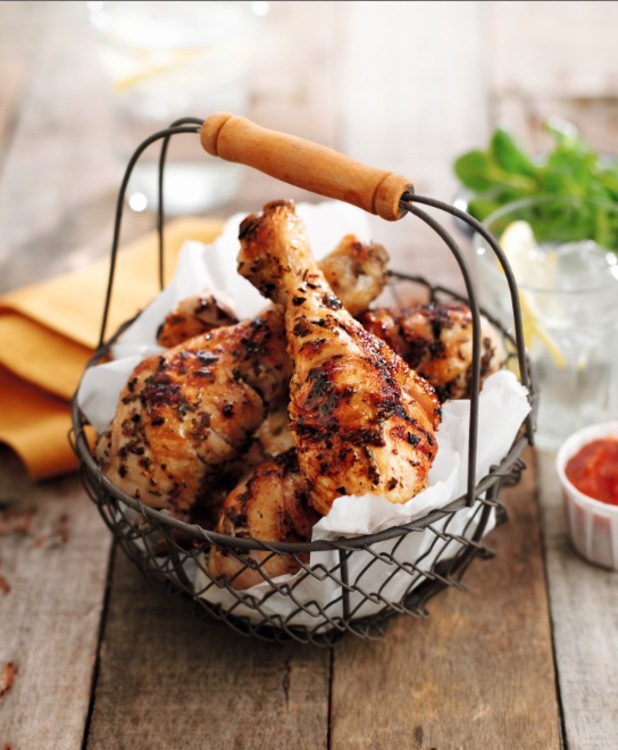 Ingredients
8 chicken drumsticks
2 lemons
2tbsp finely chopped rosemary
2tbsp olive oil
Method
1
Using a sharp knife, score the drumstick flesh 2-3 times and put in a dish with the lemon zest, rosemary and 2 tbsp olive oil. Toss to coat, then cover and chill for up to 2 hours.
2
Cook the chicken on the barbecue (or under a preheated grill) for 20-25 minutes, turning until golden and cooked through.
Prep Time
5 minutes plus 2 hours for chilling
Cook Time
20-25 minutes
Nutrition Information
Serves four
Watch the step-by-step video here
Here's more best-ever barbeque recipes:
Bacon Burger with Avocado Mayo
The Ultimate BBQ Roast Potatoes
Thai Chicken Skewers
Fabulous Baker Brothers' Hot Dog Rolls
Halloumi & Courgette Burgers