Guacamole and tomato salsa are two of the UK's favourite ready-made dips, so when it's so easy – and much cheaper – to make your own, why not have a go at making them at home?
Both originate from Mexico which is a hot culinary destination at the moment - this week no less an A-Lister than Jennifer Aniston was spotted in London dining out on her favourite Mexican food.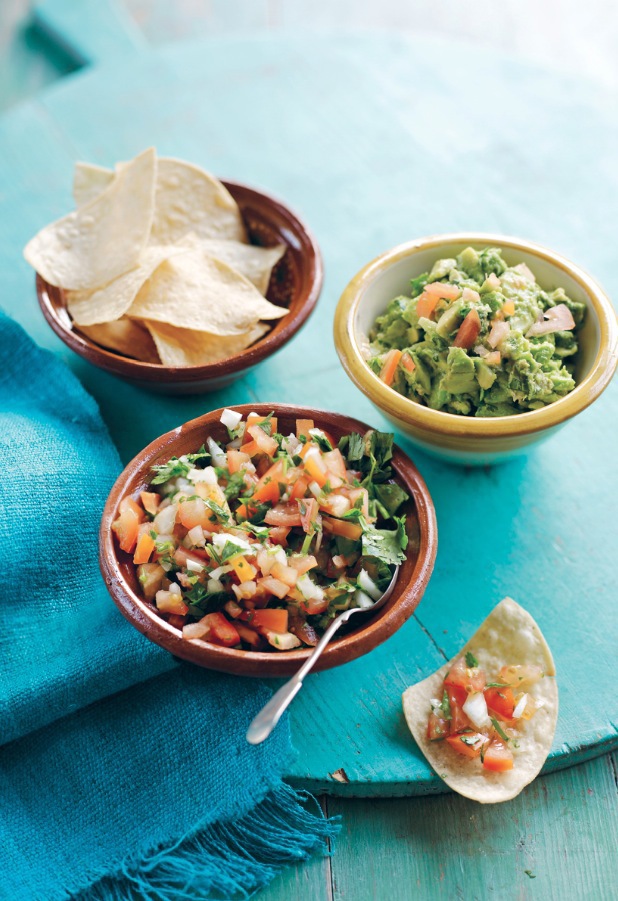 Mexican-born chef Felipe Fuentes Cruz is the culinary brains behind London restaurant group,
Benito's Hat.
Here he shares his authentic recipes for guacamole and fresh tomato salsa which are really easy and a great intro to the flavours of Mexico.
GUACAMOLE
"Guacamole is the one of the most widely known side dishes in Mexican cooking outside of Mexico," says Felipe. "It was made as early as the 16th century by the Aztec people.
"There are numerous recipes throughout Mexico but for me, this one allows the flavour and texture of the avocado to shine through."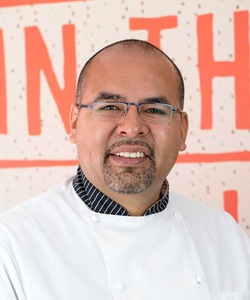 INGREDIENTS for a bowlful
2–3 avocados
1 medium bunch of coriander
1 tomato
Pinch of sea salt
Pinch of ground white pepper
METHOD
1
Pit and peel the avocados.
2
Scoop the flesh out into a bowl.
3
Finely chop the coriander and add to the bowl and season.
4
Roughly mash with a fork.
5
Finely chop the tomatoes and stir into the guacamole.
Felipe's Guacamole Tips:
Tastes great spread on toast for a delicious breakfast.
Add to a chicken breast and cheese sandwich to add some fresh flavour.
A must for any BBQ as it will match any meat you choose – just serve on the side.
FRESH TOMATO SALSA (known as Pico de Gallo)
"When these fresh, simple ingredients are combined, they produce a wonderful salsa bursting with flavour," writes Felipe.
"Like other Mexican salsas, there are many variations, such as adding lime juice and fresh chillies. Because it's not spicy, it can be enjoyed by my kids as well."
INGREDIENTS for a bowlful
4 tomatoes
A quarter of an onion
1 medium bunch
of coriander
¼tsp sea salt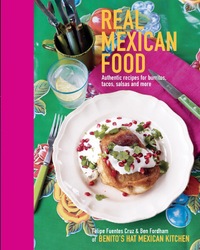 METHOD
1
Finely chop the tomatoes, onion and coriander and put in a bowl.
2
Add the salt and mix well.
3
Next time you make this mild salsa, adjust the proportions according to
your taste.
Felipe's Tomato Salsa Tips:
Tomato Salsa (Pico de Gallo) adds some zing to a mixed salad.
Stir into vegetable or chicken soup just before you serve to really liven up a lunchtime.
Sprinkle on top of grilled or baked fish as a final garnish. The textures of the fresh fish and pico de gallo work really well together.
Recipes are from Real Mexican Food by Felipe Fuentes Cruz & Ben Fordham (Ryland Peters & Small, £18.99), out now.
Like this? Why not try these?
Authentic Chilli Con Carne
Slow-cooked Pork Sliders with Homemade Coleslaw
Thai Chicken Skewers
Easy Thai Prawn Curry