Summer is going way too quickly for our liking, so we are cramming in as many BBQs as possible before it gets too cold to sit outside. And sharing some of the best BBQ recipes we have.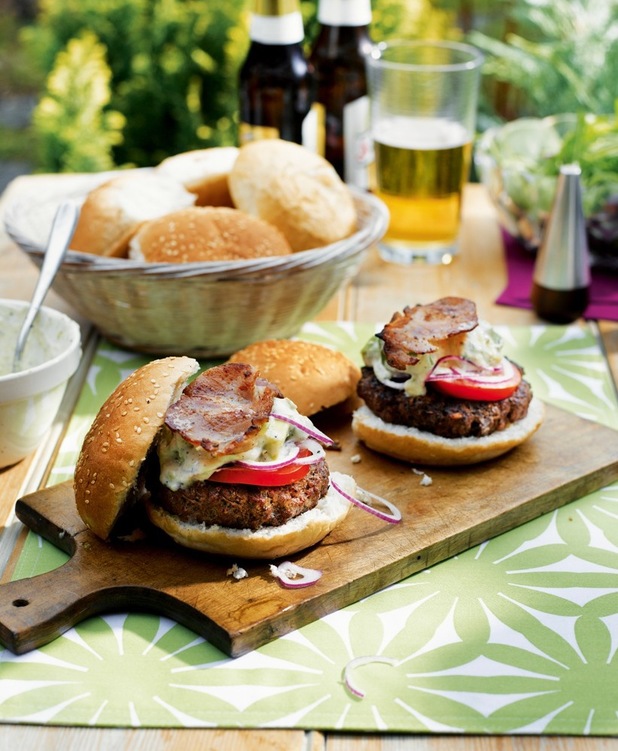 Fancy something different from the usual sausages and burgers? We love these bacon & avocado mayo burgers - don't they look sooooo good?
Make sure the bacon is super crispy before smothering with your very own homemade mayo and avocado dressing for a real treat.
Ingredients
400g lean mince beef
4 rashers lean bacon
2 tomatoes
1 small red onion
4 burger buns
For the avocado mayonnaise:
2 dollops* Hellmann's Real Mayonnaise
1 ripe avocado
½ lime
Pepper
Method
1. Place the mince beef in a medium sized bowl, season with pepper and mix well. Divide the mince into 4 evenly sized balls and flatten into burger shapes with the palms of your hands.
2. Cut the avocado in half, remove the stone and scoop out the flesh and then cut into even sized cubes.
3. Place the avocado in a small bowl, then add the mayonnaise, lime zest and juice, season with pepper and mix well.
4. Place the burgers on the BBQ. Cook the burgers for 3 to 4 minutes on each side, or to your liking. Once cooked remove and keep in a warm place. Now cook the bacon for 1 minute on both sides until crispy.
5. Place the burgers in the buns, top with tomatoes and onions, then the avocado mayonnaise; finish with the crispy bacon and serve.
Prep Time
20 minutes
Cook Time
10 minutes
Nutrition Information
Serves 4
Check out our other best BBQ recipes:
Slow cooked Pork Sliders with homemade Coleslaw
The Fabulous Baker Brothers' Ultimate Hot Dog Rolls
James Martin's Herby Chicken & Potato Kebabs
Easy Thai Chicken Skewers