The sun shows no sign of disappearing just yet, so ensure that you make the most of it by throwing plenty of BBQs and spending as little time as possible slaving away over a hot stove.
If you fancy trying something new, these chicken skewers are super quick to put together and ideal for chucking on the barbie. The combination of Thai flavours and sweet chili dip makes this mouth-watering dish a sure success.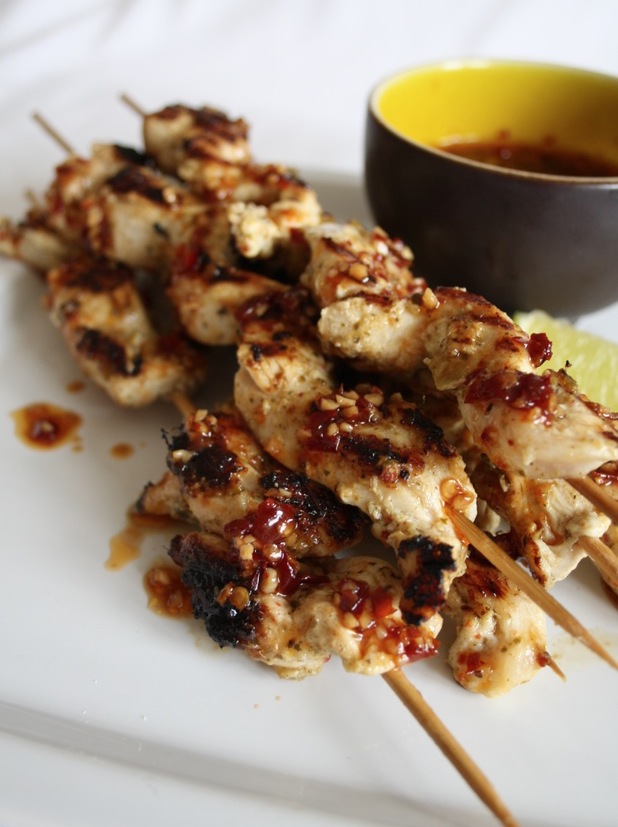 Using these
Very Lazy
products means you don't have to spend ages peeling and chopping ingredients, just simply chuck in and get cooking!
Ingredients
1 jar Very Lazy Thai Green curry cooking concentrate
4 chicken breasts, cut into long thin strips or small cubes
20 long wooden skewers, soaked in water
4 tbsp sunflower oil
For the chilli dip:
2 tbsp Very Lazy chopped chilli
2 tbsp Very Lazy crushed garlic
3 tbsp sunflower oil
2 tbsp palm sugar (or brown sugar) dissolved in 1 tbsp boiling water
1 tsp fish sauce
1 lime, juice only
Method
1. Start by making the chili dip.
2. Fry the garlic and chili in the sunflower oil for 1 minute
3. Place in a small bowl; add the remaining ingredients and mix
4. Place the Thai green curry concentrate in a bowl and add the chicken pieces, mixing well.
5. Thread the chicken into the skewers.
6. Brush the chicken with the olive oil and cook on a hot BBQ for 2 minutes on each side, or until charred and cooked through.
7. Serve with sauce on the side.
Prep Time
5 minutes
Cook Time
2 minutes
More BBQ recipes:
The Fabulous Baker Brothers' Ultimate Hot Dog rolls
Slow-cooked pork sliders with homemade coleslaw
Veggie Halloumi & Courgette Burgers
Frozen Cocktails: English Summer Cup with Pimms