Hot summer nights. Fruity cocktails. Lots of ice. It's a terrific mix, isn't it?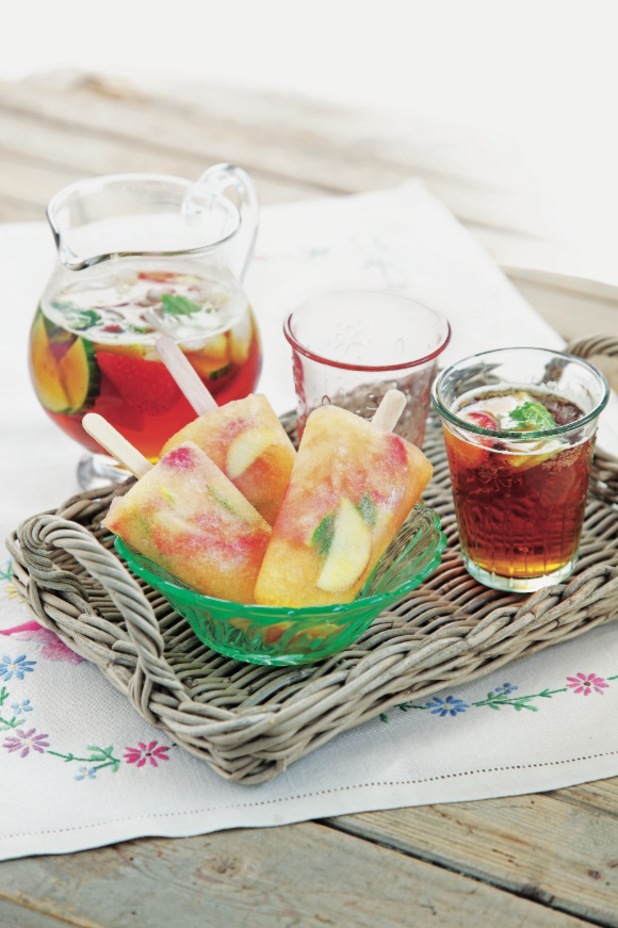 That's why we were delighted to come across Laura Fyfe's new book, Poptails, which has over 40 recipes for alcoholic ice pops, using popular tipples including tequila, dark rum and sherry to vodka, Pimm's – even blue curaçao.
Poptails are cocktails in ice form – and they're already a huge trend in the US. This is one fashion we'll definitely be adopting for our summer parties and here's one of our fave recipes from Laura's book
English Summer Cup
(There's a lot of fruit in these, which makes them perfect for a summer BBQ)
INGREDIENTS
50g caster sugar
4 tbsp Pimm's
250ml ginger beer
(or lemonade)
150g sliced strawberries
50g sliced apples
18 small mint leaves
METHOD
1
Place the caster sugar and 125ml of water in a saucepan and slowly bring to a boil, allowing the sugar to dissolve. Simmer gently for 5 mins, then remove from the heat.
2
Add the Pimm's and ginger beer or lemonade. Let the liquid cool completely.
3
Divide the strawberries, apple slices, and mint leaves among six popsicle moulds. Pour over the Pimm's mixture and insert the popsicle sticks.
4
Place the moulds in the freezer for six hours, until frozen solid.
Poptails, £8.99 is published by Octopus
More summer recipes:
Posh Prawn Cocktail
Make your own Ice Bowls
Easy Strawberry & Custard Ice Lollies
James Martin's Herby Chicken & Potato Kebabs