It's officially BBQ season and if you are looking for an excuse to throw one (surely not?!) then how about taking part in Orchid's Big BBQ?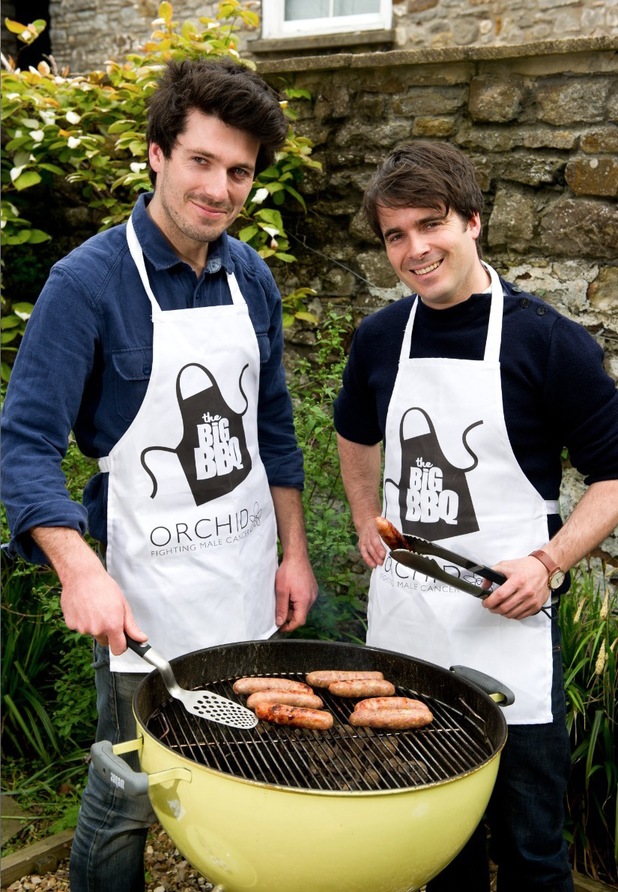 Orchid
is the UK's male cancer charity and they are encouraging people up and down the country to get together for a tasty BBQ with friends and family while raising some much needed dosh for men fighting cancer. If that isn't enough, you'll be encouraging self-checks and highlighting the key signs and symptoms of male cancer. Plus, you'll be catching up with loved-ones over some yummy grub.
So what are you waiting for? Get those BBQ's fired up and head to the
the Big BBQ's site
for a fundraising pack. It also features some mouth-watering celebrity recipes including this seriously delish hot dog roll recipe by The Fabulous Baker Brothers.
Makes: 10
Ingredients
For the jumbo bread fingers
500g strong white flour
200ml milk (tepid)
25g caster sugar
25g lard
25g sourdough (omit if necessary)
10g salt
5g dried yeast (or 10g fresh yeast)
1 egg for bun-wash
Plus ten good quality sausages
Method
Making your jumbo bread fingers:
1. Weigh all the ingredients in a bowl and mix thoroughly.
2. Knead for 10 minutes until your dough is soft and elastic.
3. Leave to rise in a covered bowl for an hour in a warm place.
4. Divide the dough into 10 equal pieces and roll out 12cm fingers (or to the length of your sausages) on a floured surface.
5. Place on a baking tray covered with baking paper.
6. Brush beaten egg over each finger.
7. Leave them covered in a warm place for an hour to rise.
8. Brush with a second coat of beaten egg.
9. Meanwhile, pre-heat your oven to 230C. Bake your jumbo fingers until they are perfectly golden (about 10-15 mins).
Cooking the sausages:
1. First, fire up the BBQ (charcoal if you want that real taste). Place a large pan of water on to the heat and bring it to just below a simmer.
2. Individually place the sausages into the water and gently poach for 10 minutes. This is just to cook the sausage through whilst retaining all its moisture. Remove with a slotted spoon and dry off with some paper towel
3. Put the sausages on to the BBQ whilst still quite hot. Now, all that needs to be done is crisp up the skin to get that real BBQ taste. As the sausage is already cooked through this will only take a few mins and what you will have is a delicious juicy sausage ready for the bun,
4. All it needs is some home made pickles, a few fried onions and your fresh hot dog roll to make it truly tasty!
Prep Time
2 hours, 35 minutes (jumbo rolls), 5 mins (sausages)
Cook Time
10-15 mins (jumbo rolls), 10-15 mins (sausages)
Love this? Check out these BBQ recipes:
Halloumi & Courgette Burgers
James's Martin's Herby Chicken & Potato Kebabs
Slow-cooked Pork Sliders with Homemade Coleslaw
Make your own Ice Bowls and wow your BBQ guests