There's nothing quite like home-made pastry. This easy-to-follow rough puff pastry recipe is simple to make and is perfect for both sweet and savoury dishes.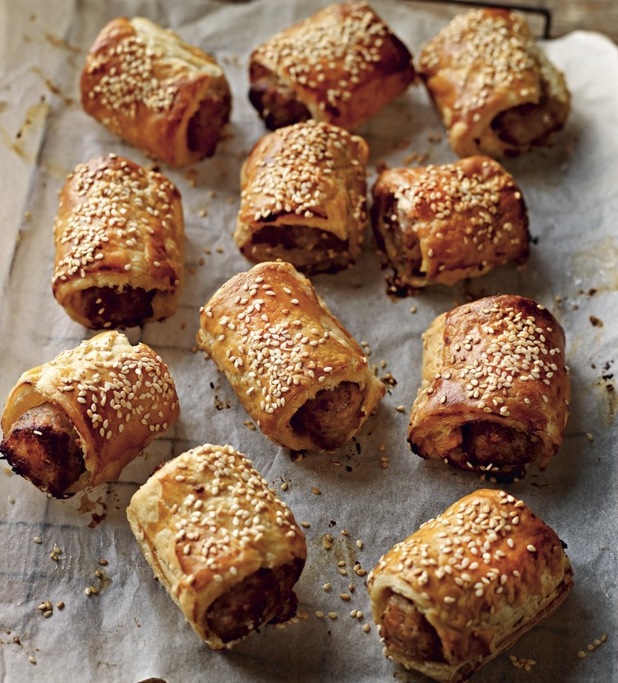 It's especially good used in
British Bake Off
winner 2011
Jo Wheatley's
Honey and Mustard Sausage Rolls, pictured here, another great recipe from her new book
A Passion For Baking
, and which is published in this week's issue, on sale now.
Jo says: "This produces a really light, flaky pastry and I know the turns might seem a bit of a faff, but I am sure you will agree once you've tasted the finished product, that it is well worth it.'
INGREDIENTS
300g plain flour, plus extra for rolling out
A pinch of sea salt
250g unsalted butter, very chilled or 125g unsalted butter and 125g lard, very chilled
Ice-cold water
PREP TIME
1-2 hours
RECIPE
1. Tip the flour and salt into a large mixing bowl. Roughly grate the butter (and/or lard) into the flour, holding the butter in its packet and pulling it down as you go (otherwise it will melt).
2. Using a palette or table knife, flick the flour over the grated fat until all of the pieces are covered. Add enough water to bring the dough together using the knife.
3. Turn the dough out on to a floured worksurface and bring together quickly using your hands. Flatten into a rectangle, wrap in clingfilm and chill for 30 minutes.
4. On a lightly floured worksurface, roll the dough out into a rectangle roughly 50 x 15cm (20 x 6 inches). With one of the shorter sides of the rectangle nearest to you, fold the top third down into the middle and the bottom third up over this.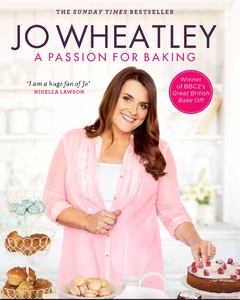 5. You should now have a square measuring 1/3 of the original size but three times as thick. Make a small mark in the dough to indicate which side is top of the dough square. Wrap in clingfilm and chill for another 30 minutes.
6. Unwrap the pastry and place the square on the worksurface, with the mark at the top. Turn the square 90 degrees clockwise and roll out into a neat rectangle roughly 50 x 15 cm. Fold the top third down in the middle and the bottom third up over it as before. Make another mark in the top of the square and chill for another 30 minutes.
7. Repeat this process twice more, always making sure that the dough is turned 90 degrees before you start rolling, and chilling the dough in between turns.
Jo Wheatley: A Passion For Baking by Jo Wheatley is published by Constable and Robinson at £18.99
Love baking? Try these:
Mary Berry's Easy & Delicious Chocolate Brownies
Mary Berry's Chocolate Fudge Cake
Sausage Roly Poly
Red Onion Chutney & Goats' Cheese Sausage Rolls