Doesn't this chocolate brownie look delicious? We love this easy to make recipe from TV baking queen Mary Berry, just one from a selection of family favourites from her new book, Mary Berry's Cookery Course.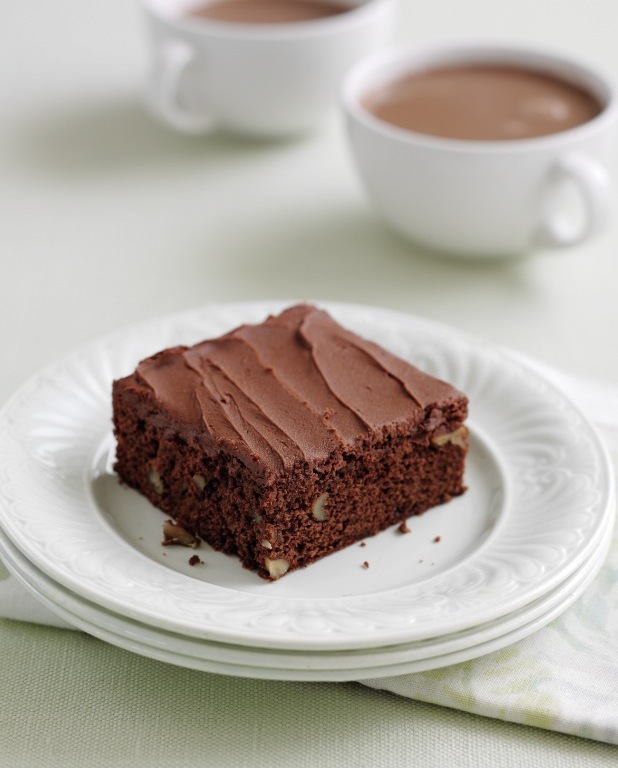 'Easy to mix, this all-in-one recipe makes brownies with a soft, cakey texture,' Mary writes. 'It's a great family favourite that children love, and is perfect for when you want to make up a batch or more for birthday parties or bake sales.' We couldn't agree more.
Ingredients
225g (8oz) butter (room temperature) or vegetable spread (at least 70% fat), plus extra for greasing
350g (12oz) light muscovado sugar 4 large eggs
50g (13⁄4oz) cocoa powder, sifted 250g (9oz) self-raising flour
85g (3oz) walnut pieces (optional)
FOR THE FROSTING
25g (scant 1oz) unsalted butter (room temperature), cubed
3 tbsp cocoa powder, sifted 225g (8oz) icing sugar, sifted
Method
1. Preheat the oven to 180°C (fan 160°C/350°F/Gas 4). Grease a traybake tin measuring 30 x 23cm (12 x 9in) and 4cm (11⁄2in) deep and line the base of the tin with baking parchment.
2. Place the butter or vegetable spread, sugar, eggs, cocoa powder, and flour in a large bowl. Beat with an electric mixer on a low speed for about three minutes, or with a wooden spoon for a little longer, until smooth. Stir in the walnut pieces, if using.
3. Spoon the mixture into the tin, spread evenly, then bake for 40–45 minutes, covering with foil for the last 10 minutes.
4. Test for doneness by inserting a skewer into a brownie. If the skewer comes out clean, the brownies are ready. Leave to cool slightly in the tin, then turn out onto a wire rack to cool completely.
5. Make the frosting. In a bowl, soften the butter and add the cocoa powder. Gradually stir in 4 tablespoons of boiling water until smooth, then stir in the icing sugar. Leave the frosting to cool before icing the brownies.
6. Spread the frosting evenly over the brownie base with a palette knife. Leave to set, then cut into 12 squares.
Prep Time
15 minutes
Cook Time
40-45 minutes
Nutrition Information
Per serving: Calories: 469 Saturated fat: 8g Unsaturated fat: 13g Sodium: 369mg
Makes 12 squares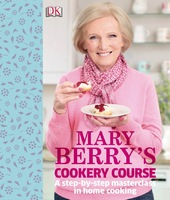 Mary Berry's Cookery Course is published by DK and is on sale now, price £25.
To read more about Mary, click
HERE
Like this? Check out more of our chocolate recipes:
Mary Berry's Very Best Chocolate Fudge Cake
Lola's Chocolate Cheesecake Cupcakes
Easy Mini Chocolate Fudge Cheesecakes
Thomasina Miers' Chilli & Tequila Chocolate Truffles