Did you know it's National Picnic Week this week? A great excuse to get outside and eat all your favourite foods al fresco (weather permitting, fingers crossed!)
And a picnic isn't a proper picnic without a sausage roll, is it? Forget all those memories of soggy, pastry-heavy rolls that don't rock --- this has to be one of the best sausage roll recipes we've found, which comes courtesy of our friends at The English Provender Co.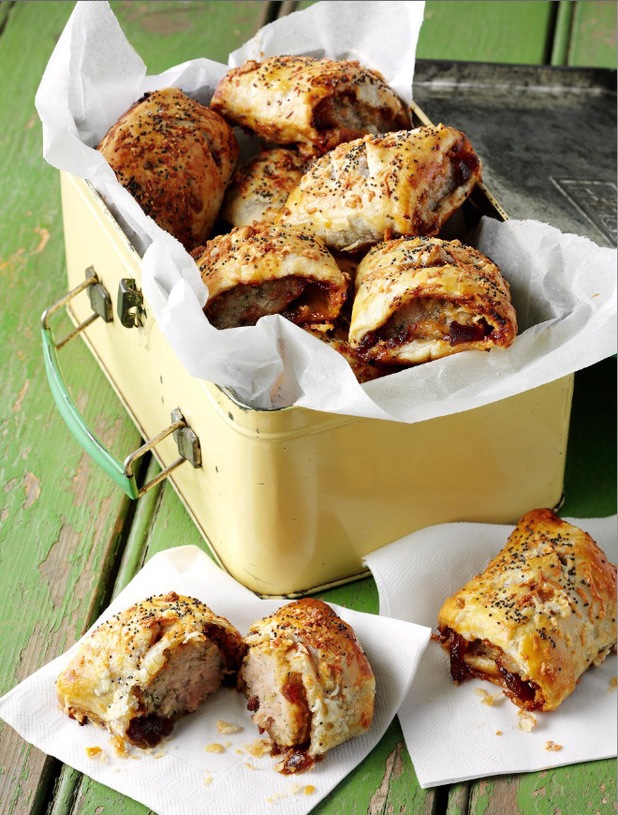 Their tip is to combine sausage meat with sage, add caramelised red onion chutney and goat's cheese. The result, as we can attest, is probably one of the best sausage rolls we've ever tasted. Guess what we're going to be baking this weekend?
Ingredients
375g ready-rolled all butter puff pastry
Plain flour, for dusting
450 g pork sausage meat
2 tablespoons freshly chopped sage
175 g The English Provender Co. Caramelised Red Onion Chutney
100 g hard goats' cheese, finely grated
1 egg, beaten
2 teaspoons poppy seeds
Method
1 Preheat the oven to 220°C, Gas Mark 7. Place the pastry on a lightly floured surface & unroll. Divide the pastry in half lengthways, so you have 2 long pieces. Spoon the chutney over the base of each, leaving a border of about 2.5 cm. Sprinkle over 75 g of cheese.
2 Place the sausage meat in a large mixing bowl with the sage & mix well. Halve the mixture & using slightly wet hands, gently form each into a long skinny sausage the same length as the pastry.
3 Place a long sausage in the middle of one of the pastry pieces & brush one of its long edges with some of the egg. Roll into a long cylinder, making sure the pastry overlaps where it meets. Place seam-side down & cut into 6 rolls. Gently squeeze the cut ends of each to neaten them if necessary. Repeat with the other half.
4 Transfer the rolls to a non-stick baking sheet. Brush with egg & sprinkle with poppy seeds & remaining cheese. Bake for 20 minutes or until cooked & golden brown.
Prep Time
15 minutes
Cook Time
20 minutes
Nutrition Information
Makes 12
Like these? Check out these....
Lancashire Red Onion & Pepper Tarts
Sausage Roly Poly
Herb Roasted Jersey Royals with Cucumber & Paprika Dip
For more picnic tips, check out
englishprovender.com
Follow them on Twitter @EnglishProvCo.