The British weather may be indecisive, but here at Reveal Towers, we're most definitely in the summer spirit and enjoying these easy-to-make Strawberry and Custard ice lollies.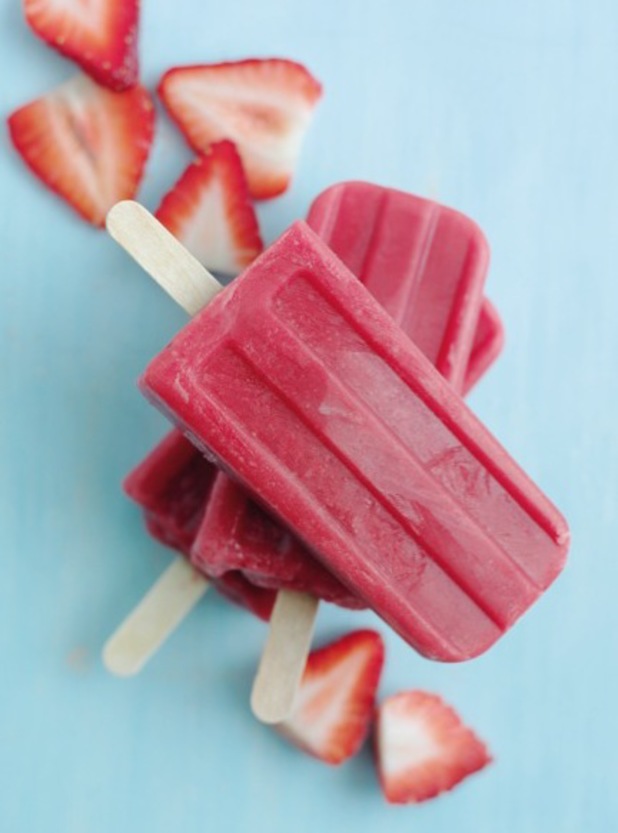 With just two ingredients, they are simple to make, can be whipped up in 10 mins and left to freeze overnight in preparation for the next day. Just the ticket to chill out with on a hot summer's day!
Ingredients
400g (14oz) hulled strawberries
150g (5oz) tub ready-made custard
Method
1
Puree the hulled strawberries in a food processor or liquidiser then sieve into a bowl.
2
Stir in the ready made custard and mix until smooth.
3
Pour into six standard lolly moulds, add lollysticks and freeze overnight.
4
To serve, dip moulds briefly in warm water then lift out of the moulds.
Prep Time
10 minutes
Cook Time
Freeze overnight
Nutrition Information
Make six ice lollies
If you like this, why not try ...
Make your own Ice Cream Cupcakes
Lola's Chocolate Cheesecake Cupcakes recipe
Chocolate, Caramel & Walnut Cupcakes as made by London's Dessert Deli
More information on ways to cook strawberries and other summer fruits at
SeasonalBerries.co.uk