Chicken Tikka Masala is one of the UK's favourite Indian dishes. It was only a matter of time before the Hairy Bikers got their hands on it and it's one of our favourite recipes in their new book, Great Curries. Yes, there are a lot of ingredients, especially spices, which will need investing in. But we bet when you try it you'll want to make it over and over again and use them up in no time!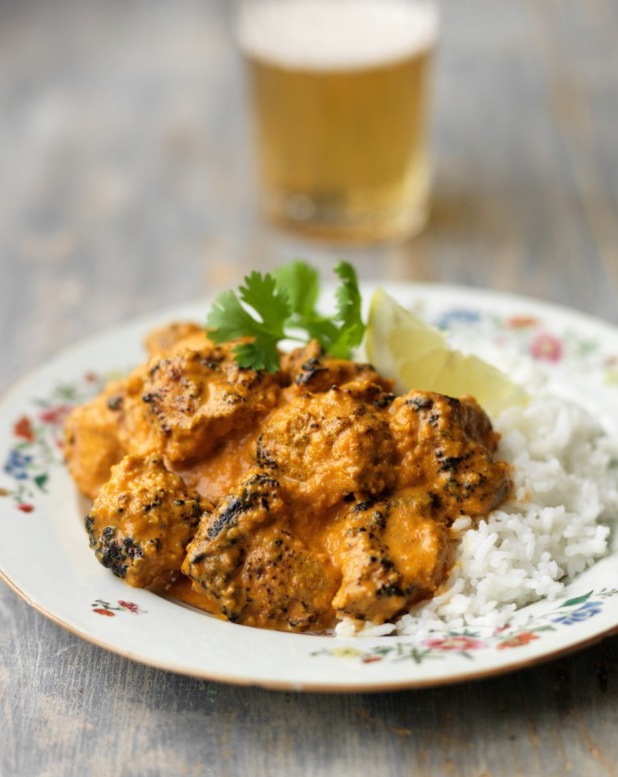 Si and Dave say: 'We know there are lots of ingredients here, but please give this a go.This recipe is simple to prepare and tastes fantastic. It's by far the best home-made chicken tikka masala we've ever cooked and it's as close to a restaurant dish that you're ever likely to find. Truly a national treasure of a dish.'
Serves 4
Ingredients
2 tbsp cumin seeds
2 tbsp coriander seeds
2 whole cloves
1 tsp black peppercorns
small piece of cinnamon stick
½ tsp ground fenugreek
1½ tsp ground turmeric
2 tsp ground paprika
½–1 tsp hot chilli powder
1 tsp flaked sea salt
2 garlic cloves, crushed
20g chunk of fresh root ginger, peeled and grated
4 tbsp plain natural yoghurt
4 boneless, skinless chicken breasts, each cut into 7 or 8 pieces
sunflower oil, for greasing
skewers
Masala sauce
4 tbsp ghee, or 2 tbsp softened butter and 2 tbsp sunflower oil
3 medium onions, chopped
4 garlic cloves, crushed
25g chunk of fresh root ginger, peeled and finely grated
½ tsp ground turmeric
3 tbsp tomato purée
2 tsp caster sugar
1 tsp flaked sea salt
400ml cold water
2 tbsp double cream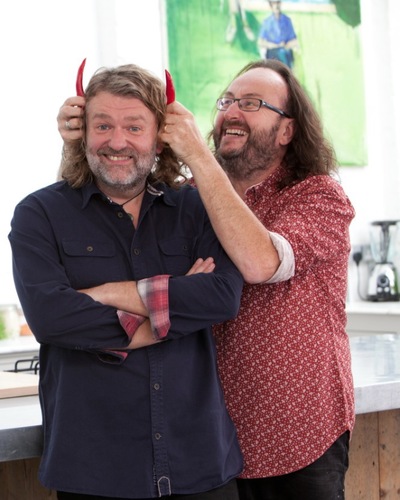 Ingredients
1
Put the cumin and coriander seeds, cloves, peppercorns and cinnamon stick in a dry frying pan over a medium heat. Cook for 1–2 minutes, stirring regularly until lightly toasted – you know they're ready when you can smell the wonderful spicy aroma.
2
Tip everything into a pestle and mortar or electric spice grinder. Add the fenugreek, turmeric, paprika, chilli powder and salt and grind everything to a fine powder.
3
Spoon 3 tablespoons of this spice mixture into a mixing bowl and stir in the garlic, ginger and yoghurt. Mix thoroughly and set aside.
4
Stir the chicken pieces into the spiced yoghurt, cover with cling film and put them in the fridge to marinate for at least 4 hours or ideally overnight.
5
To make the masala sauce, heat the ghee (or butter and oil) in a large non-stick saucepan and add the onions, garlic and ginger. Cover and cook over a low heat for 10 minutes, stirring occasionally. Remove the lid, increase the heat slightly and stir in the rest of the powdered spices, plus the ½ teaspoon of turmeric. Fry for 3 minutes, stirring regularly.
6
Stir in the tomato purée, sugar and salt and fry for 2–3 minutes, stirring constantly. Add the water, bring to a gentle simmer and cook for 5 minutes more, adding the cream for the last 30 seconds of the cooking time.
7
Remove from the heat and blitz with a stick blender or in a food processor until you have a sauce that's as smooth as possible. Pour this into a heatproof bowl, cover with cling film, cool and chill until you're ready to cook the chicken.
8
Thread the chicken pieces on to lightly greased, long metal skewers. You should be able to fit about 6 chunks of chicken on to each skewer, leaving 1–2cm between each piece. Preheat the grill to its hottest setting and place the skewers on a rack over a grill pan lined with foil. Slide the pan on to a shelf, putting it as close as possible to the heat, and cook the chicken for 5 minutes. Turn each skewer, holding it with an oven cloth, and cook on the other side for another 4–5 minutes or until the chicken is cooked through and lightly charred.
9
While the chicken is grilling, tip the masala sauce into a large non-stick frying pan. Bring to a gentle simmer and cook for 2–3 minutes, stirring regularly. Take the chicken skewers from under the grill and slide a fork down the length of each skewer to plop the pieces into the hot sauce. Stir well and bubble for a few seconds more. Serve hot with rice.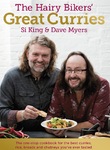 Recipe from: THE HAIRY BIKERS' GREAT CURRIES by Si King and Dave Myers published by Weidenfeld & Nicolson (£20, hardback)More Hairy Bikers' recipes
:
Lower Calorie Cottage Pie
Thai Chicken & Coconut Curry