Wow - don't these look amazing? Creamy frosting, light sponge and a brandy kick give these lovely cupcakes a festive feel.
They're a great alternative to mince pies - sweet, indulgent and delicious. Perfect for handing round family and friends over the festive period.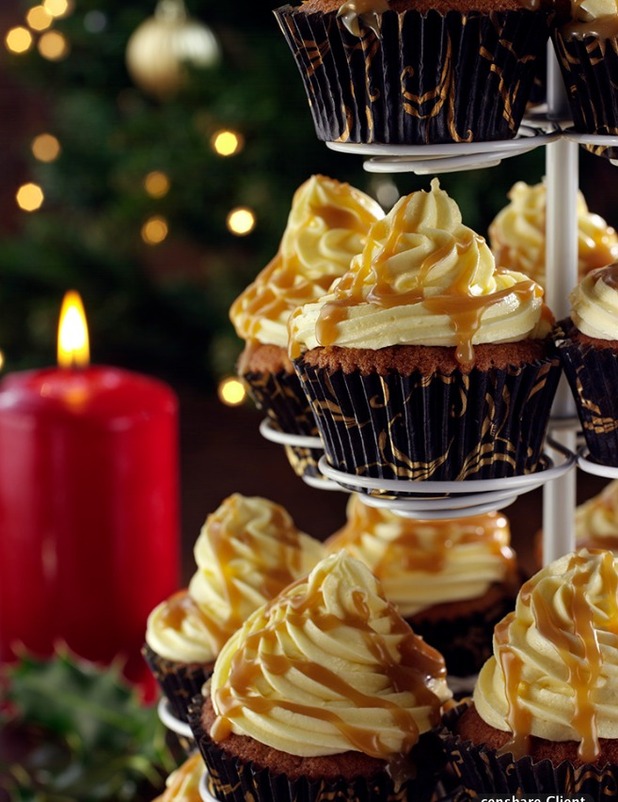 Preparation time: 30 minutes
Cooking Time: 15 minutes
Makes 15 cupcakes
Ingredients
200g butter, softened
175g Whitworths for Baking Light Soft Brown Sugar
4 large free range eggs
1 tsp vanilla extract
200g self raising flour
1 tsp baking powder
½ tsp salt
100g sultanas
100ml brandy
Brandy Butterscotch Sauce (to drizzle)
125g butter
175g Whitworths for Baking Light Soft Brown Sugar
150ml double cream
Brandy Butter Frosting
150g butter, softened
300g Whitworths for Baking Super Fine Icing Sugar
1-2 tblsp brandy
Method
1
Preheat the oven to 180°C/350°F/Gas 4. Line a muffin tray with cupcake cases
2
Pour the brandy over the sultanas and leave to soak, ideally for an hour or two.
3
Cream the butter and Whitworths for Baking Light Soft Brown Sugar together in a bowl for 2-3 minutes until pale and fluffy.
4
Add the eggs one at a time, beating well between each one. Add the vanilla extract, drain the sultanas and add to the batter, reserving the brandy, beat to combine.
5
Fold in the flour using a large metal spoon, to create a batter with a soft dropping consistency.
6
Fill the cupcake cases 2/3rds full with the cake batter, bake for 10-12 minutes, or until golden-brown on top and a skewer inserted into the middle comes out clean. Transfer to a cooling rack and allow to cool completely.
7 In a large mixing bowl cream the butter and Whitworths for Baking Super Fine Icing Sugar together until smooth, add 1-2 tblsp brandy and mix well to combine.
8
Pipe the butter cream onto the cupcakes, heat the butterscotch sauce ingredients and the reserved brandy in a small saucepan over a gentle heat until the ingredients have dissolved. Allow to simmer for 3-4 minutes until the mixture is thick and syrupy. Allow to cool for 15-20 minutes and drizzle over the cupcakes to decorate.
More top Christmas recipes
Christmas Pudding Marshmallows
Posh Prawn Cocktail
Sugar-free Mince Pies
Christmas Rum & Raisin Ice Cream Pudding
For more recipes from Whitworths, click
HERE