There's been a chill in the air over the past few days which, sadly, means summer is on its way out. But while we're mourning the loss of T-shirt weather for another year, we're rather excited about all that yummy, wholesome comfort food that comes when the colder months creep in!
A particular favourite of ours is soup, which is why we were rather intrigued to learn celebrity chef
James Tanner
has teamed up with Heinz to create four unique recipes reflecting the flavours of four new Special Edition soups.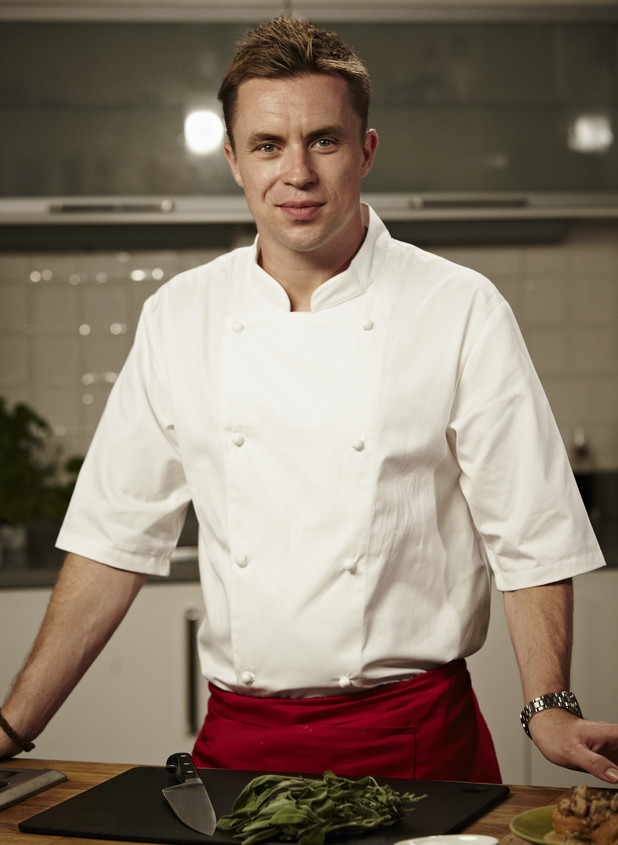 "I loved the idea of it because their ethos is classic flavours," James tells
Reveal
. "They're not reinventing the wheel, they're just combinations that work really well."
The Heinz soup flavours are: Cream of Mushroom with a Hint of Garlic, Cream of Chicken with a Dash of White Wine, Cream of Tomato with a Twist of Chilli, and Cream of Chicken with a Hint of Sage.
James used those soups as the inspiration for his own delicious sounding recipes: Intense bag-baked plum tomato with chilli flavours, chicken and sage sauté in mini Yorkshire puddings, mascarpone mushroom and garlic pate with crisp breads, and chicken and white wine stew with penne pasta.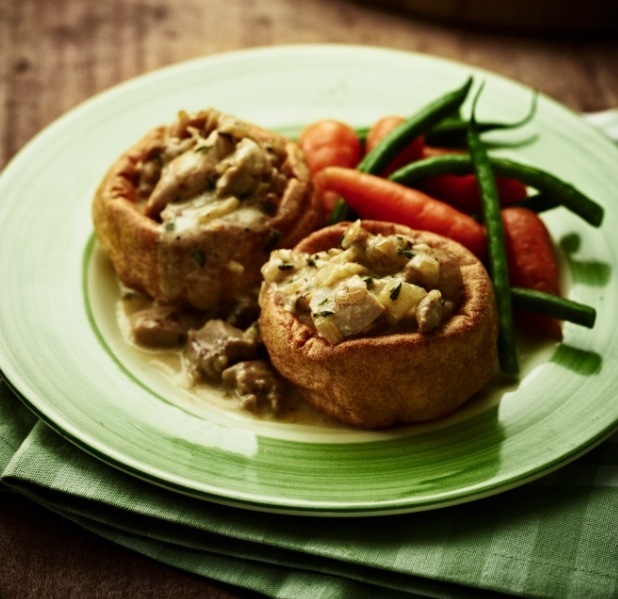 And for anyone who thinks they don't have the time or budget to cook meals from scratch, James tells us he made sure when designing the recipes that they were quick to cook and didn't involve too many ingredients.
"The longest cooking process out of all of it is the Yorkshire pudding," he says. "The rest of it is all on the hob. Two of the recipes take 15 minutes cookery, the others are ten minutes of cookery, so it's very achievable.
"They don't use a lot of ingredients but you let the flavours speak for themselves which is the main thing. I tried to hit everyone's flavour palettes and it wasn't hard to do because Heinz have come up with fantastic, simple combinations that are all about the flavour."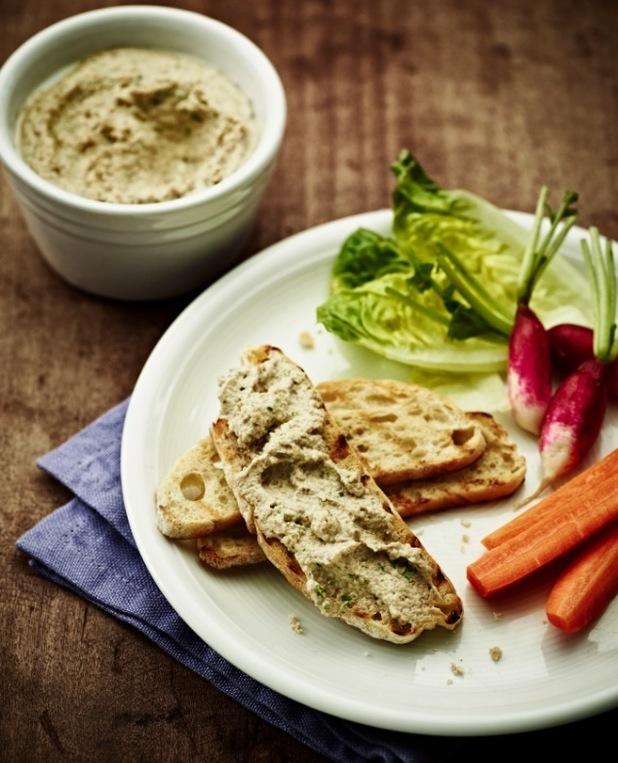 And it's not everyday you get to chat with a celebrity chef, so we asked him how we could improve our cooking skills by avoiding some of the most common pitfalls in the kitchen.
How to cook fish properly
"A lot of people are scared about cooking fish," James tells us. "They think they have to cook it for ages and never know when it's actually cooked, but it's really quite simple."
James says what people should be doing is using fish fillets that are already scaled and boned ("don't forget to ask to get the scales taken off it at the fishmongers - that's what they are for!") and a hot pan.
"With a medium-sized fish fillet you just have to cook it for two to three minutes both sides and it's done. A lot of people seem to make the mistake of cooking the hell out of it and it all falls apart because it's completely overcooked, there's no flavour, your dinner is ruined, and you've spent money on it.
"Just cook it quickly and make sure it's the last thing you cook in your meal. It's as simple as that, really."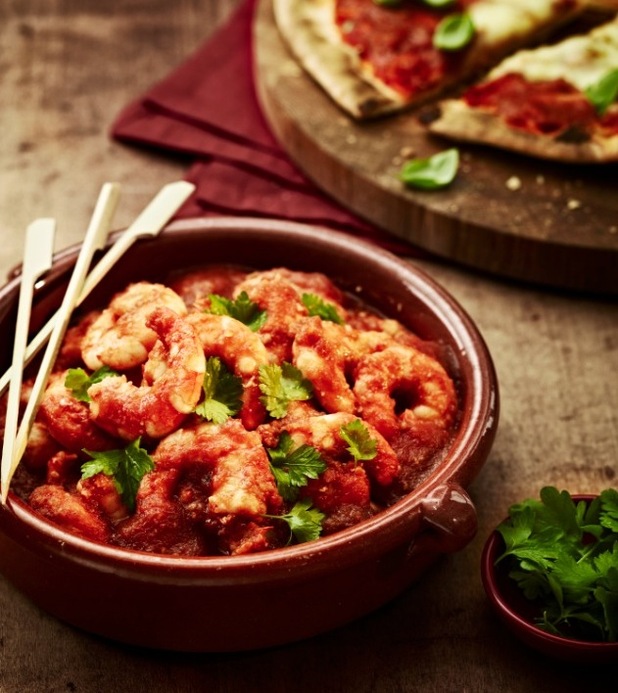 Melting chocolate for desserts
James says: "With chocolate desserts, when melting down chocolate you'll be using in a recipe, like a chocolate block or buttons, put it in a bain-marie. It isn't that technical! It's a bowl over a pan of water, not rocket science!
"One of my top tips not to ruin the chocolate is to heat it gently on a medium heat and don't let the water touch the bottom of the bowl. If that happens there's a good chance the sugar and cocoa butter inside the chocolate will turn into lumps and that's how you get lumpy chocolate - it cooks the chocolate too quickly and melts it too quickly and it solidifies.
"Do it very gently and not too fierce a heat and don't let that water touch the bowl. And don't keep stirring it all the time. That will activate the cocoa butter in the chocolate which is again how to get lumps."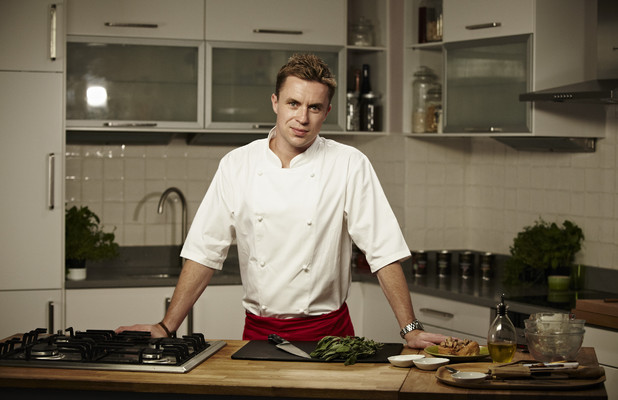 General advice in the kitchen
James' general advice about cooking certainly suits us! "Keep your cookery really simple and don't try to overcomplicate things with a massive shopping list needing loads of bits and bobs you'll only use a tiny piece of," he says. "I recommend keeping dishes down to around five ingredients.
"And then I think the more confident you get in your cookery, the quicker and better you will get and you can start adding your own little twist to it."
James also reminds us to keep a check on what's in our kitchen cupboards because not all ingredients will last. "They'll go stale and you wont get the flavour out of them and they wont make your food taste great," he says. "If you buy ingredients, and we're all on a budget, you don't want to buy it and throw it in the bin a few months later - there's nothing worse.
"Try and incorporate what you buy with a few ingredients into your core recipes whether it's meat, fish or veg, and look at different ways of making it exciting and switching things up."
We've given you lucky readers the recipe for James' chicken and white wine stew with Penne pasta below, but if you fancy trying any of his other gorgeous sounding recipes head over to
www.facebook.com/HeinzSoupUK
where you'll find easy to follow videos with step-by-step instructions from James himself.
James Tanner's Chicken and White Wine stew with Penne pasta
Serves: Four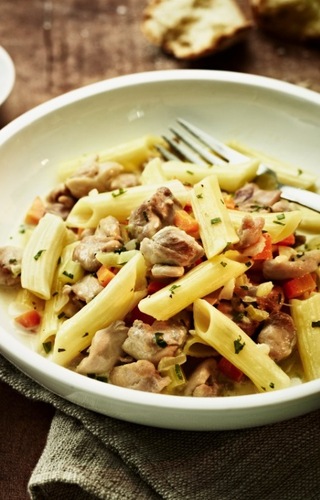 Ingredients
• 8 chicken thighs, boneless and skinned cut into half inch dice
• 1 peeled and diced carrot
• ½ diced onion
• 1 stick peeled and diced celery
• 1 tbsp chopped tarragon
• 300ml chicken stock
• 100ml whipping cream
• 125ml dry white wine
• 200g Penne pasta
• 1 tbsp olive oil
Method:
1.
Heat a large non-stick frying pan to a medium heat and add the oil.
2.
Next add the chicken pieces and sear all over in the oil.
3.
Now add the onion and cook for a further minute, then add the remaining chopped vegetables.
4.
Stir all whilst cooking to combine and stir frequently for another minute.
5.
Now add the wine and simmer until reduced by one third.
6.
Then add the stock and bring all to a gentle simmer.
7.
Cook uncovered, stirring from time to time for 8 minutes until the chicken and vegetables are tender.
8.
Lower the heat and stir in the cream, then add the tarragon and season to taste.
9.
Whilst the stew is cooking, blanch the pasta in salted simmering water to cook through until tender. This should take around 12 minutes, then drain in a colander.
10.
To serve, add the pasta to the warmed stew and stir all together to combine.
11.
Season to taste and serve in warmed serving dishes.
And enjoy!
Check out some more gorgeous recipes below:
> Low calorie cottage pie by the Hairy Bikers
> Chai Tiramisu with vanilla rum by Shelina Permalloo
> Malteser Nutella cake: naughty but oh so nice!